Snowbirds fly in for first time in 15 years at Edmonton Airshow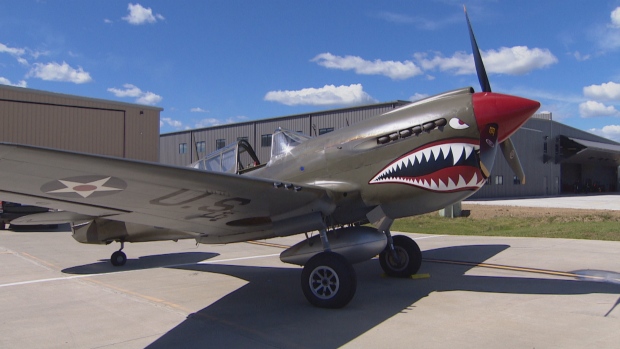 Pilots showed off their most daring aerobatics at the Villeneuve Airport at the Edmonton Airshow Saturday afternoon.
Tens of thousands came out in full force — the biggest crowd in the airshow's history — with many excited to see the Canadian Forces Snowbirds back in the Edmonton area for the first time in 15 years.
The Snowbirds wowed the crowd, jetting into a maple-leaf formation, flying at 600 km/h with less than 1.2 metres of space between each plane.
For Dean Heuman, the executive producer of the Edmonton Airshow, bringing the Snowbirds back to Edmonton on Canada's 150th year of confederation was critical for this year's show.
"[It's] clearly the pinnacle of what we wanted to do," Heuman said. "We were able to do that and we think that's important."
 If people weren't too busy looking up, back on the ground there were food trucks, a beer garden, a kid zone and even planes from the Second World War on display.
"We really try to offer a full day festival experience for people," Heuman said. "I think what's most important is that we've created a place where people want to come and celebrate, and have a good time, and be entertained."
Tickets are still available for the show, which wraps up Sunday.