Olympic Gold Medalist Sanya Richards-Ross Gives Birth to First Child With NFL Star Aaron Ross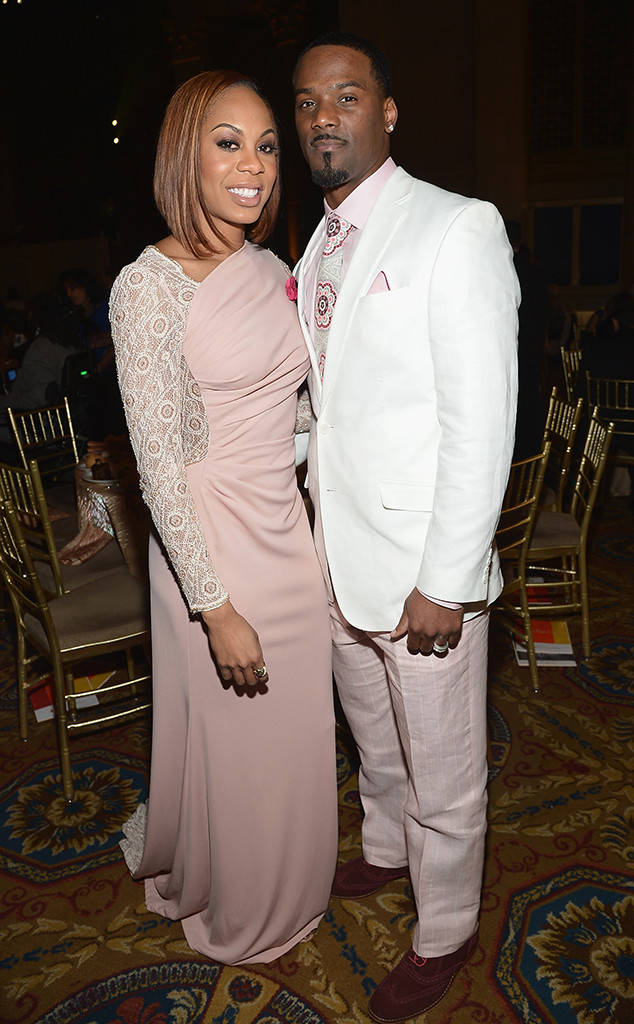 Mike Coppola/Getty Images for Christopher & Dana Reeve Foundation
Congrats to the new parents!
Four-time Olympic gold medalist Sanya Richards-Ross went the distance and gave birth to her first child. The athlete and her husband, former NFL cornerback and two-time Super Bowl champ Aaron Ross, welcomed a son named Aaron Jermaine Ross II earlier today.
The first-time mom took to her Instagram soon after giving birth to her bundle of joy to confirm the news, writing, "8/12/17…. my prince has arrived!!!! There is no greater love #AJRII #FirstTimeMommy #MyLove."
People reports that the wee one was born on 3:50 a.m. on Saturday morning, weighed 7 lbs., 13 oz. and 21 inches long.
The athletes dated for seven years before getting married on the Olympian's birthday in 2010.
Richards-Ross made headlines in June when she revealed in her memoir Chasing Grace: What The Quarter Mile Has Taught Me About God and Life, that the day before flying to Beijing for the summer games in 2008, she'd had an abortion. At the time, she was engaged to Ross, however, the pregnancy was unexpected and so she terminated it.
That Olympic games, she took home the gold in the 4×400 meter relay and has since celebrated great success in her athletic career, being named the world champion in the 400 meter in 2010. However, she said in the memoir that the decision took a toll on their relationship until they eventually decided to tell each other the things they always wanted to say—and that brought them closer together than ever before. 
The couple recently opened up to People about their pregnancy news and said, "Many parts of our lives have felt like a fairy tale, but this is our biggest blessing yet," the couple told  "We are so excited to start a family and can't wait to begin this new adventure!"
During his time in the NFL, Ross played with the New York Giants, the Jacksonville Jaguars and the Baltimore Ravens.