Lost and found: How a Fort McMurray man's wedding ring came home from the dump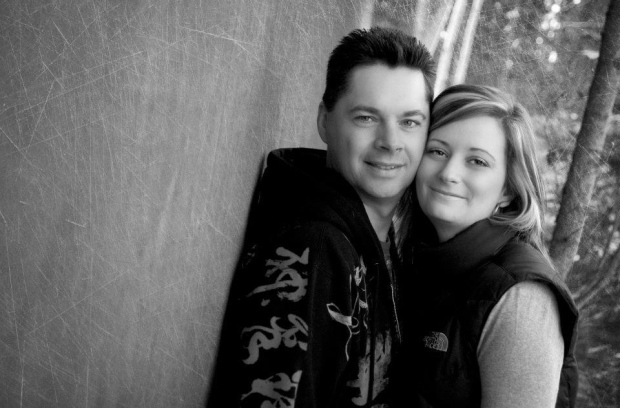 No one knows how Darren Sammann's wedding ring ended up in the dump. 
That part of the story remains a mystery.
The best part is the happy ending. The ring is now back on his finger, just in time for his 10th anniversary.
What Sammann knows for sure is this: one evening in late June he took the ring off.
"The ring was bothering me," he said, "so I took it off and put it on my pinky for the first time in nine years and 10 months."
After he noticed the ring had slipped off he searched his workplace, and his wife frantically hunted through the house.
"I searched the house high and low," Angie Sammann said. "I was like, 'Oh, my God, you are kidding me.' "
Finally, they just gave up.
'I was in total disbelief'
A month went by.
Then in July, a family member spotted a post from the Regional Municipality of Wood Buffalo that had been shared more than 160 times.
"A man's wedding ring has been found on the recycling sorting line at the municipal landfill," the post read. "It is white gold/platinum with personalized engraving on the inside."
The post included an email, so the owner could contact the municipality to identify and claim the ring.
"I was in total disbelief that it was found at a landfill," Sammann said.
Reuniting residents with items lost in the dump doesn't happen often, said municipal spokesperson Nicole Power.
"Most times it is residents who are calling in saying that they have lost something," Power said. "We see this most often during Christmas. Someone might throw out something that they think is wrapping paper but it is actually a Christmas card full of cash."
The case of the wedding ring ended happily, Power said, thanks to a recycling sorter with a keen eye.
As soon as Sammann got his wedding band back he had it resized, so that it fit snugly and comfortably on his ring finger.
"There's no need to take it off anymore," he said.
He and his wife will celebrate their 10th anniversary on Friday.
Follow David Thurton, CBC's Fort McMurray correspondent, on Facebook, Twitter or contact him via email.