Joel Osteen Denies Closing Houston Megachurch's Doors Amid Hurricane Harvey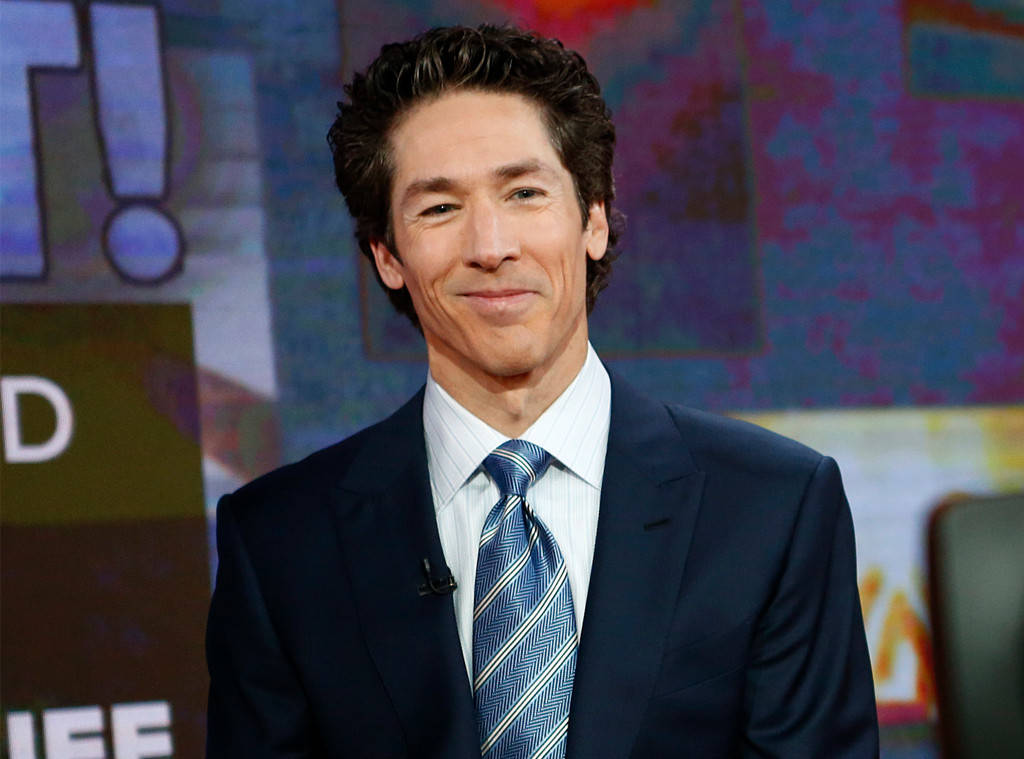 Peter Kramer/NBC/NBC NewsWire via Getty Images
Joel Osteen, pastor of Houston's Lakewood Church, is feeling the heat on social media after community members were led to believe he closed his megachurch to victims of Hurricane Harvey. "Victoria & I are praying for everyone affected by Hurricane Harvey," Joel tweeted midafternoon Saturday. "Please join us as we pray for the safety of our Texas friends & family."
The next day, Lakewood Church said on Facebook that it was "inaccessible due to severe flooding" and directed displaced people to nearby shelters. "We want to help make sure you are safe," a spokesperson for the megachurch, which can hold more than 16,000 people, wrote. But controversy erupted after photos circulated across social media, suggesting the torrential rains flooding the area hadn't damaged the building—contrary to what the Facebook post said.
Amid backlash, in a statement to ABC News Monday night, Joel reaffirmed his megachurch's commitment to helping the community. "We have never closed our doors. We will continue to be a distribution center to those in need. We are prepared to house people once shelters reach capacity," he said. "Lakewood will be a value to the community in the aftermath of this storm."
Beginning at 12 Noon tomorrow we are collecting infant and adult diapers, baby formula and baby food.

— Lakewood Church (@lakewoodch) August 29, 2017
Lakewood Church also sent ABC News photos it said show flooding in and around the building.
The megachurch will also be used as a donation center; it is scheduled to open around noon Tuesday, according to church spokesman (and Joel's father-in-law) Donald Iloff. And at least several hundred people can be housed on the second floor of the church, he told CNN Tuesday.
In separate tweets Monday, Joel and Victoria wrote, "Our hearts break as we see the damage and destruction in our city. Please join us in helping Houston recover." The Osteens set up a relief fund for those affected by the hurricane, which has been downgraded to a tropical storm.
"Dear Lakewood Church family, we want to let you know that our hearts are with each of you and your families during this difficult time. We are praying for you and we are praying for our city, and for all of those affected by the devastating flooding and rains caused by Hurricane Harvey. We love you and we love this city. And we want to help," they wrote on the website. "Over the last couple of days, as the enormity of this storm was being realized, we have been working to organize relief efforts for the Houston area with our friend Franklin Graham and the disaster relief organization that he oversees, Samaritan's Purse. Samaritan's Purse has been, since its inception, organized to respond to situations just like Hurricane Harvey, and we are grateful to be able to partner with them to provide assistance to the Houston area."
"We know the need is great. That much is clear. We do not yet know all the ways we can help. However if you would like to register to volunteer with us, please do so by clicking the link below. Or, if you would like to donate to our relief efforts, please do so here in this page. We are working just as fast as we can on this and will update you with more information as it becomes available," they told the church community. "In the meantime, know that our prayers for strength and comfort for each of you will continue, as well as our prayers for God's help as we navigate the upcoming days and months together. We love you. And we are praying."
The Osteens added, "Together, we will make it through this difficult time."