Chris Cornell's Daughter Toni Gives Heartbreaking Performance of "Hallelujah" With OneRepublic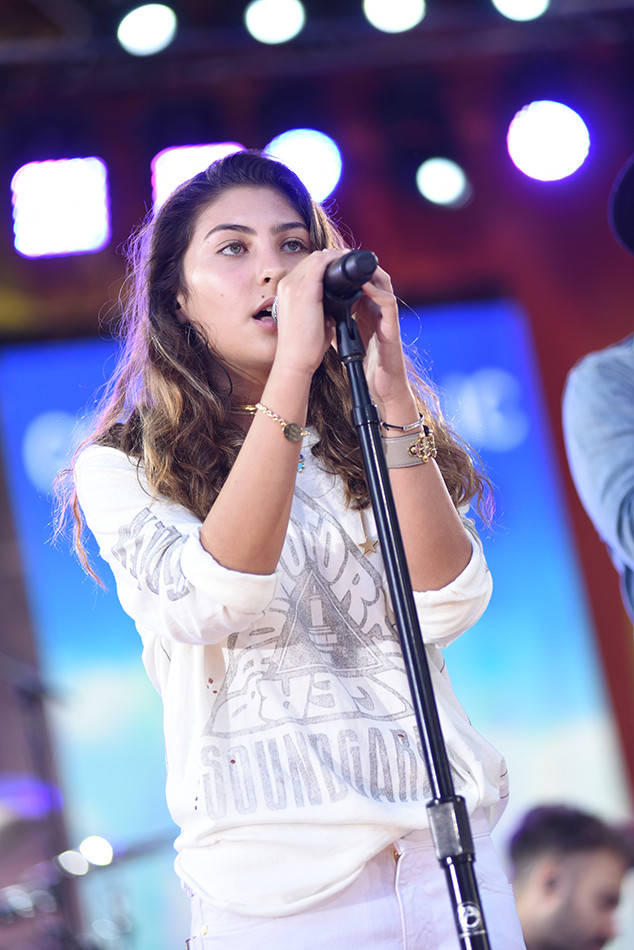 There wasn't a dry eye in the audience. 
Nearly three months since the tragic death of her father Chris Cornell, the Soundgarden singer's 12-year-old daughter, Toni Cornell, took the stage on Good Morning America for an emotional tribute to her late father with the help of OneRepublic. Additionally, the performance was meant to honor Cornell's longtime friend, Linkin Park singer Chester Bennington, who also died three weeks ago. 
Their song of choice? Leonard Cohen's signature ballad, "Hallelujah."
"Chester sang this at Chris' funeral and this is arguably one of the greatest songs written in the last 50 years, I think by most people's accords. It's a very special song to us and I think to most people and especially to Toni, as well," OneRepublic frontman Ryan Tedder told GMA's Michael Strahan.
"It's an honor to perform this for my dad and Chester and to sing for them," Toni added. 
The soulful performance went off without a hitch with members of the audience breaking into tears as the two belted out the classic lyrics. The rendition was clearly a hit with the crowd and special viewers watching from around the country, including Bennington's widow, Talinda Bennington.‏
"Thank you @RyanTedder @OneRepublic 4 honoring my husband Chester & dear pal Chris tmrw," she tweeted to the group. "Be still and you will feel them sing within you too."