Canadian teenager Denis Shapovalov upends No. 1 Rafael Nadal in stunning upset at Rogers Cup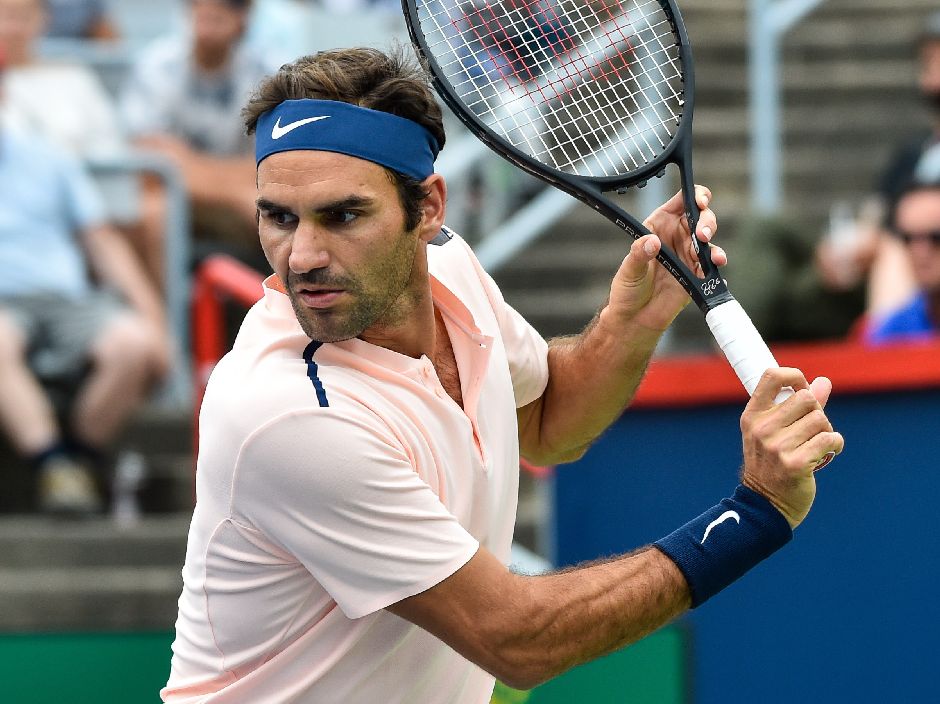 By Bill Beacon
MONTREAL — Canadian teenager Denis Shapovalov didn't bend an inch against tennis superstar Rafael Nadal.
Shapovalov upset the top-seeded Nadal 3-6, 6-4, 7-6 (4) in the Rogers Cup third round on Thursday night at a sold out Uniprix Stadium, where crowds roared with every point scored by the 18-year-old from Richmond Hill, Ont.
He advanced to a quarter-final meeting Friday night with France's Adrian Mannarino, who beat Hyeon Chung of South Korea 6-3, 6-3.
Shapovalov has taken major strides this week to reach his goal of cracking the world's top 100 with wins over Rogerio Dutra Silva and 2009 U.S. Open champion Juan Martin Del Potro. He also halted Nadal's bid to regain the No. 1 ranking, which the Spaniard could have achieved by reaching the semifinals.
Shapovalov looked unfazed in facing the biggest opponent of his young career. After Nadal cruised through the first set, Shapovalov kept battling, breaking service while taking a 3-0 lead in the second. When Nadal would start taking a control of a game, the younger of the two lefthanders would respond with big serves or impressive forehands down the lines.
Nadal fought off two break points to hold serve at 4-2, then earned his own break to win back the momentum from the 2016 Wimbledon junior boys champion, only to see Shapovalov snatch it back and clinch the second set.
The two held serve through the third. Nadal went up 3-0 in the tiebreaker, but Shapovalov used two aces to fight back and complete the upset victory over the 10-time French Open champion.
Second-seeded Roger Federer, a 4-6, 6-4, 6-2 winner over Spain's David Ferrer, isn't one to gloat over his stunning record against Spaniard, who was ranked third in the world in 2013.
Without playing especially well, the 19-time grand slam champion from Switzerland stretched his career record against the Ferrer to 17-0. It started with a win in Vienna in 2003.
"Maybe in the beginning he was not as good as he is now," Federer said of Ferrer. "Maybe I won five times because I'm better than he was.
"I was No. 1 in the world. I played him on hard courts also. I didn't play him often on clay. Also, there were many tight matches, so maybe it became a mental thing for him. I have a lot of respect for David. As a person, he's very nice. He's a great fighter on the court. So this type of head-to-head is a bit strange."
In Friday's quarter-finals, second-seeded Federer will face 12th-seeded Roberto Bautista Agut of Spain, against whom he is 6-0. Bautista Agut outlasted Frenchman Gael Monfils 4-6, 7-6 (5), 7-6 (2) in a two hour, 56 minutes battle.
Unseeded Argentine Diego Schwartzman posted a strange win over American Jared Donaldson 0-6, 7-5, 7-5 to advance to a quarter-final meeting with Robin Haase, the 52nd-ranked Dutchman who upset seventh-seeded Grigor Dimitrov of Bulgaria 7-6 (3), 4-6, 6-1.
Kevin Anderson of South Africa downed American Sam Querrey 6-4, 6-1 and will next play fourth-seeded Alexander Zverev, who ousted 16th seeded Nick Kyrgios 6-4, 6-3.
Federer, who breezed past Canadian Peter Polansky in the second round on Wednesday, looked lost in the opening set, spraying balls long, wide or into the net, but gradually rediscovered at least some of the form that has seen the 36-year-old Swiss put back the clock with two grand slam wins this year.
It was only the seventh time he lost a set to Ferrer, who was ranked third in the world in 2013.
"It's only normal to lose sets and lose matches," said Federer. "You can't win every set, every match you play out there.
"I like to expose myself to those kind of matches. I actually feel really happy because I know I can play a lot better. David can play a lot better, too. We battled. Both tried to find a way to win. He had a good start, I had a better finish. So take it how it is and hope that this match gives me some better rhythm and confidence against Bautista Agut, who plays actually very similar to David."
Ferrer has not beat a top-10 opponent in his last 13 attempts.
Bautista Agut fought off a match point to force a tiebreaker, which the tired-looking Monfils opened with a double fault and never challenged again.
The unseeded Monfils played his third straight three-set match, including an upset win over fifth-seeded Kei Nishikori in the second round.
Schwartzman saved four match points to upset third-seeded Dominic Thiem in the second round. The win over Donaldson put him in a quarter-final for the sixth time this year. Schwartzman's only ATP win was on clay in Istanbul last year.
Donaldson, 20, was seeking a first career quarter-final in a Masters Series tournament, where he is 0-13 in round of 16 matches.