Canada's Melissa Bishop easily reaches 800 metre semifinal at world championships despite bumpy run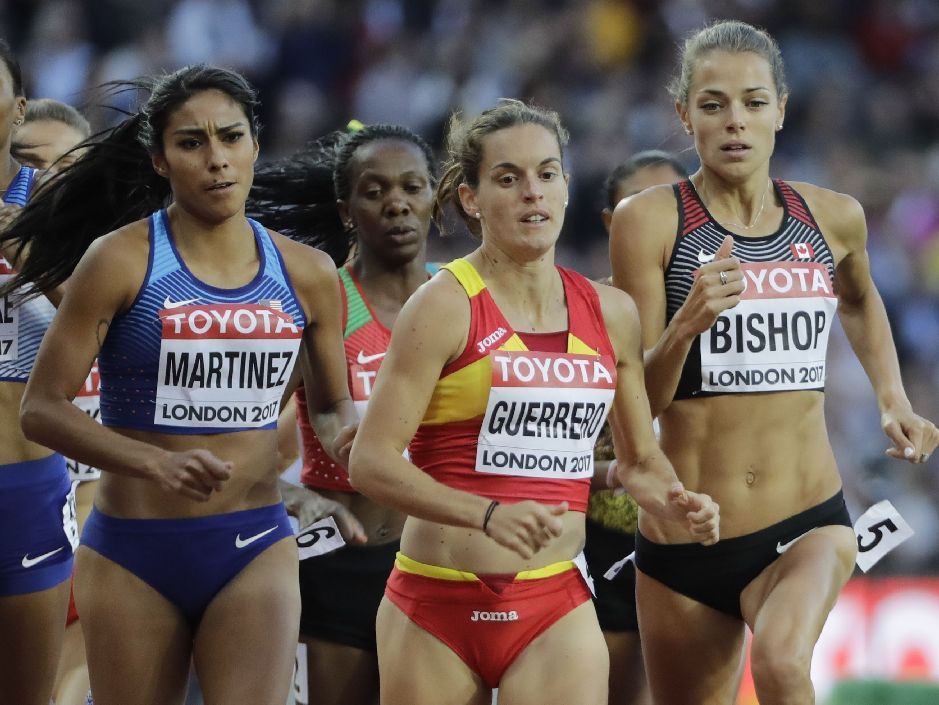 LONDON — Canada's Melissa Bishop survived a scare to advance to the semifinals of the 800 metres at the world track and field championships.
The 29-year-old from Eganville, Ont., was clipped from behind and nearly fell, but went on to finish second in two minutes 1.11 seconds.
"It's like bumper cars out there," Bishop said of all the jostling and contact that occurred.
Bishop is the reigning world silver medallist, and was fourth at last summer's Rio Olympics.
She broke her own Canadian record a couple of weeks ago in Monaco, running 1:57.01.
Fellow Canadians Lindsey Butterworth of Burnaby, B.C., and Annie Leblanc of Repentigny, Que., failed to advance from the heats.
In the women's 200 metres, Toronto's Crystal Emmanuel qualified for the final after finishing third in her heat with a time of 22.85 seconds. She is the first Canadian woman to advance to a world 200 final since Angela Bailey in 1983.
Also Thursday, Sage Watson of Medicine Hat, Alta., finished sixth in the final of the women's 400-metre hurdles.
More to come …