Canada's Evan Dunfee fades in 50-km race walk on final day of sour world athletics championships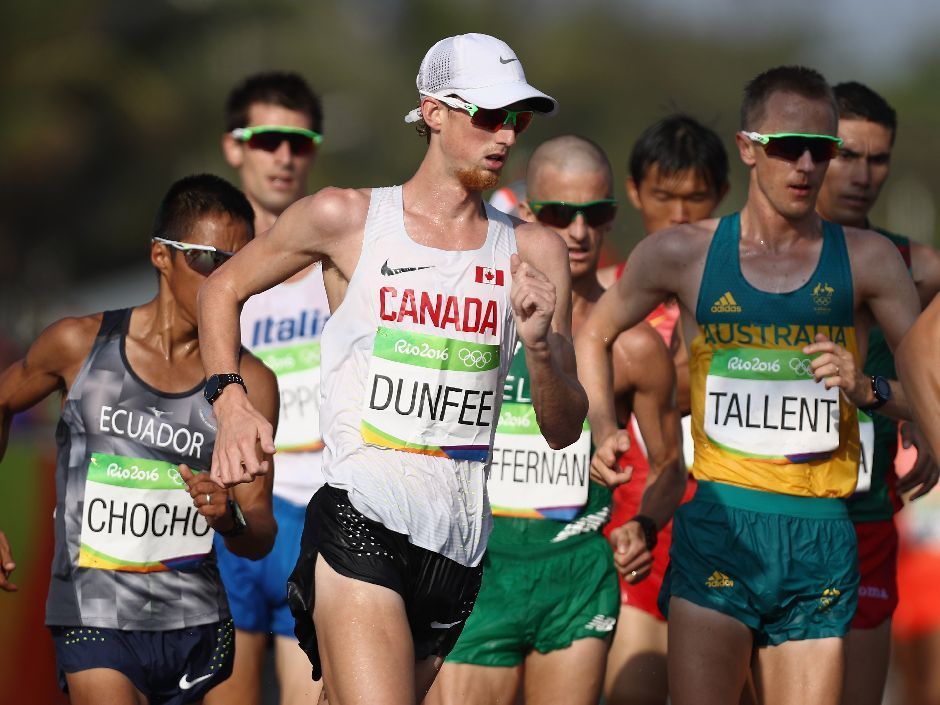 By Lori Ewing
LONDON — Evan Dunfee couldn't provide the medal performance he wanted for Canada's beleaguered team.
The 26-year from Richmond, B.C., finished 15th in the 50-kilometre race walk on the final day of the world track and field championships Sunday.
Dunfee, who was fourth in the distance at last summer's Rio Olympics, sat in fourth spot through 35 kilometres before fading to finish in three hours, 47 minutes and 36 seconds.
"It's not good enough," Dunfee said. "I should be challenging for gold medals every time I step on the track, and to not be up there this time — especially with the way things have been going for the team — I really wanted to step up for the team today and put us on the board."
Yohann Diniz of France won in 3:33.12. Hirooki Arai was second in 3:41:17, two seconds ahead of Japanese teammate Kai Kobayashi in third.
Two years after capturing eight medals at the world championships in Beijing, the Canadian team has been struck by major injuries and illness. Damian Warner's fifth-place finish in Saturday night's decathlon is the team's best result, and that was a heartbreaker, coming a couple of days after the world silver and bronze medallist was quarantined for the stomach virus that has run rampant through the team's hotel.
Dunfee, coughing from a cold he picked up this week, said it was tough to keep going once he started to fade.
"(I thought) 'Oh crap, there's still 15K to go,'" Dunfee said. "It's such a hard hard thought, because you've gone so far and you're so far into it and there's no turning back at that point, still have over an hour to go. As soon as that stuff started to slip away, I wanted to hide, I was so bitterly disappointed.
"Mind wanted to do it, but the body just wouldn't co-operate."
Ben Thorne of Kitimat, B.C., a bronze medallist from the 2015 world championships in Beijing, finished 51st in the 20K event later Sunday in 1:26.56.
The walkers completed 25 laps of a two-kilometre route along The Mall, against a picturesque backdrop that included Buckingham and Admirality Arch.
Melissa Bishop is Canada's final competitor of the meet, in Sunday night's 800-metre final.