Val Kilmer: "I Did Have a Healing of Cancer"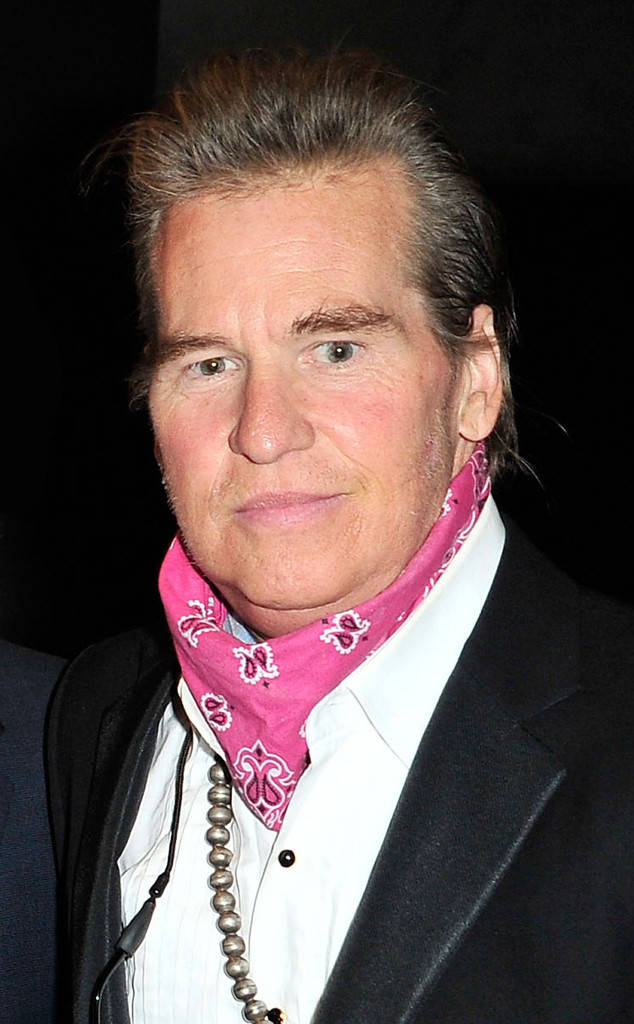 Jerod Harris/Getty Images
It appears Val Kilmer did battle cancer after all, as many had speculated.
Val was asked about the story in a recent Reddit AMA session.
"A while ago, Michael Douglas claimed you had terminal cancer. What was the story behind that?" a user wrote.
"He was probably trying to help me cause press probably asked where I was these days, and I did have a healing of cancer, but my tongue is still swollen altho healing all the time," Val replied. "Because I don't sound my normal self yet people think I may still be under the weather."
The actor had sparked concern over his health in recent years after he was hospitalized twice, spotted wearing scarves and handkerchiefs frequently and seen speaking with a swollen tongue. Michael, an oral cancer survivor and former co-star, had told fans last October that Val "is dealing with exactly what I had, and things don't look too good for him."
Val later said, "I love Michael Douglas but he is misinformed."
"The last time I spoke to him was almost two years ago, when I asked him for a referral for a specialist to get a diagnosis for a lump in my throat, which prevented me from continuing a tour of my play CITIZEN TWAIN," Val wrote. "I ended up using a team at UCLA and have no cancer whatsoever. I still have a swollen tongue and am rehabbing steadily."
He said weeks later Michael apologized to him in writing about his public comments about his health, calling the actor a "classy guy."
Amid his health issues, Val has remained active on social media.
The Batman Forever star recently posted videos of him donning a Batman mask once again.