In Honor of Feud Season 2, a Timeline of Princess Diana & Prince Charles' Most Dramatic Moments From Their Marriage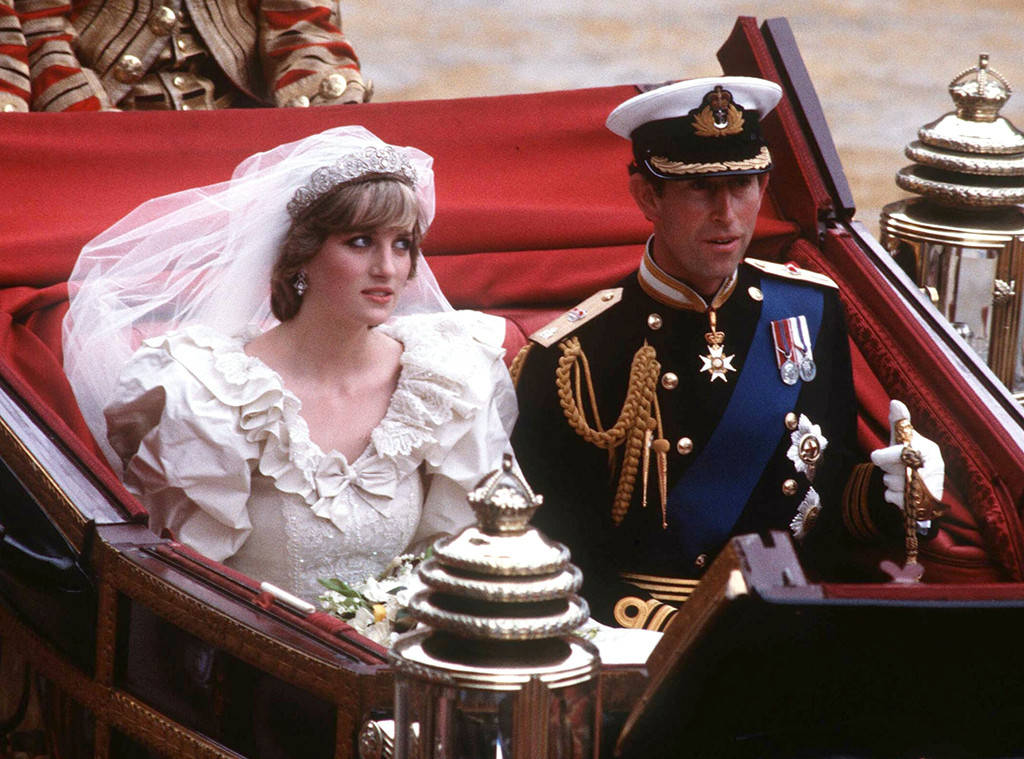 Anwar Hussein/WireImage.com
If there's one marriage stronger than the iron gates surrounding Buckingham Palace, it's the irrefutable bond between the British royal family and scandal. 
For decades, scratch that, centuries, the public has never shied away from scrutinizing, fawning over and detailing monarchs behaving badly. This is especially true for Prince Charles and Princess Diana, whose far-from fairy tale romance captivated countless tabloid headlines between the 1980s and 90s, ultimately altering many facets of royal life forever and our perception of it.
Ryan Murphy is the latest TV guru to tackle the topic, as it was announced Tuesday that the second season of anthology series Feud will follow the late Princess of Wales and her 15-year marriage to Charles. Take a look back at the most dramatic twists and turns from Princess Diana and Prince Charles' relationship, starting with their infamous (and oh-so telling) engagement announcement in 1981.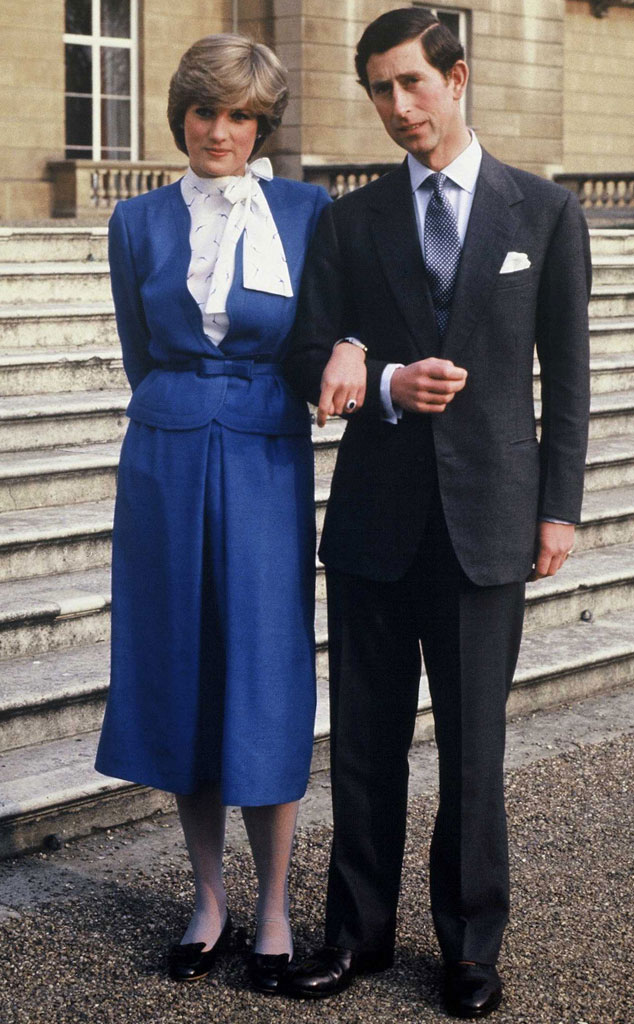 Sipa
Four years after a then 16-year-old Diana met Prince Charles during his relationship with Diana's sister Lady Sarah McCorquodale, the two announced they would marry on February 24, 1981. When a reporter slipped in, "And I suppose, in love?" at the close of their protocol, post-engagement interview. Diana quipped, "Of course!" Charles' response: "Whatever 'in love' means." 
That same summer, more than 600,000 people lined the streets around St. Paul's Cathedral in London to catch a glimpse of Diana, enamored for being the first commoner to wed an heir to the British throne in 300 years, marry Prince Charles. In 1982, the couple welcomed their first son, Prince William, and two years later, Prince Harry. 
Outwardly, at least, things between Diana and Charles didn't begin to unravel until the early 1990s, as rumors of infidelity plagued both husband and wife.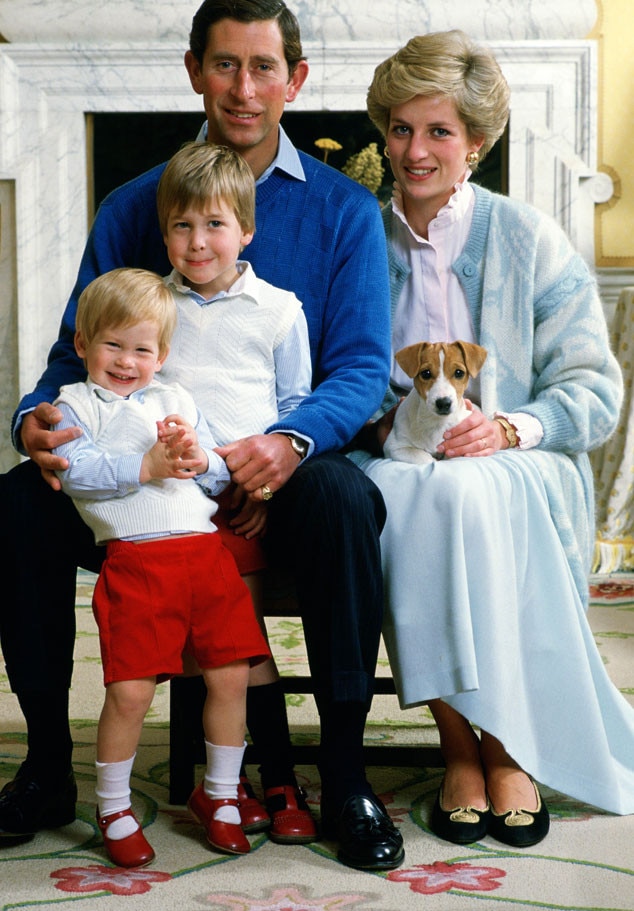 Tim Graham/Getty Images
Come October 1991, Prince Charles and Princess Diana would take their last official trip together, accompanied by William and Harry, to Ontario, Canada.
Meanwhile, their marriage's demise came to a head when Diana authorized the release of author Andrew Morton's tell-all, Diana: Her True Story. Its June 1992 release pulled back the curtain on Prince Charles' longstanding, extramarital affair with now-wife Camilla Parker Bowles, as well as Diana's struggle with bulimia and her multiple suicide attempts. 
Cue Squidgygate: Princess Diana's reputation was simultaneously tarnished when The Sun leaked audio tapes (dated before 1990) of private phone conversations between her and James Gilbey, whose nickname for his close friend was "Squidge." Three months later, in November 1992, British tabloids struck again and published an exchange between Bowles and Charles contradicting the latter's buttoned-up persona. 
"Oh god. I'll just live inside your trousers or something. It would be much easier!" Charles joked on the phone call, later admitting he'd like to be Camilla's "tampon."
In December 1992, Prime Minister John Major announced the pair's "amicable separation." Exactly one year later, amidst new rumors that Charles was also having relations with personal assistant Tiggy Legge-Bourke, the princess announced her withdrawal from life in the public eye. Meanwhile, Diana faced allegations of infidelity, this time with her sons' riding instructor, James Hewitt. 
In an effort to salvage his public image, Prince Charles came clean about his relationship with Bowles in a June 1994 interview with Jonathan Dimbleby. According to Charles, a their private affair first sparked in 1986, only after his marriage to Diana, in his words, had "irretrievably broken down, us both having tried."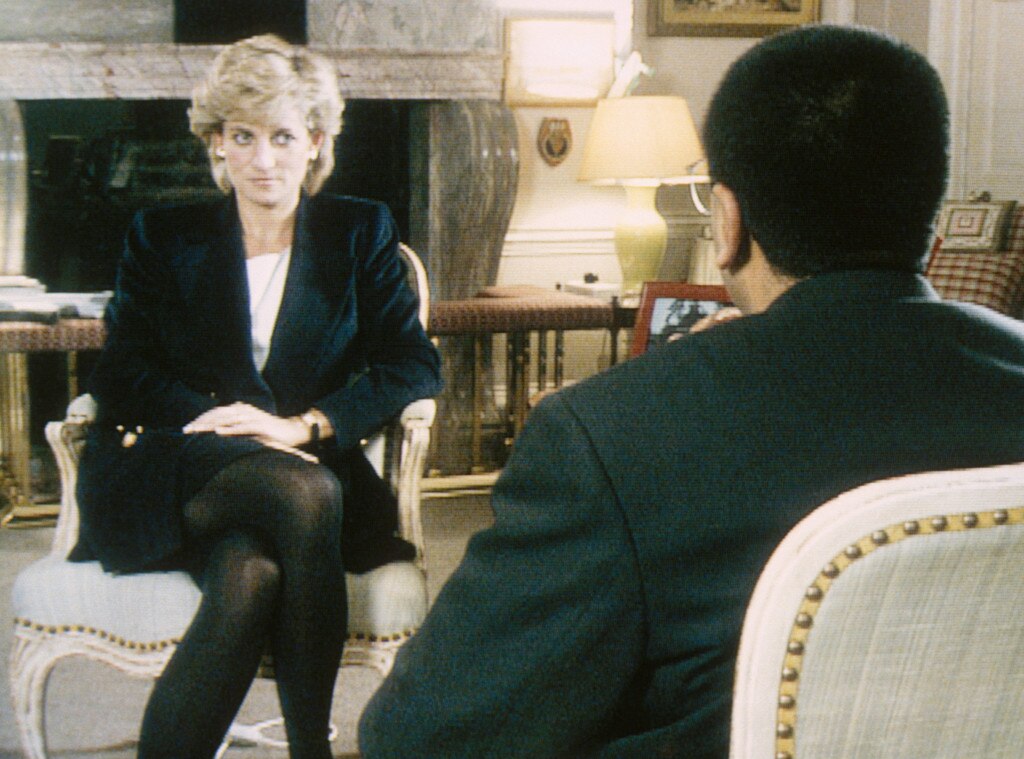 Pool Photograph/Corbis/Corbis via Getty Images
Princess Diana, then less than two years shy of her tragic death, gave her first solo interview to BBC's Martin Bashir in November 1995. She addressed the pitfalls of her marriage, her depression and eating disorder, as well as admitting to her and Hewitt's intimacy. 
"Yes, I adored him. Yes, I was in love with him. But I was very let down," she explained of her affair. When asked about Charles and Camilla's relationship, Diana famously stated, "There were three of us in this marriage, so it was a bit crowded."
Within a month of Diana airing the royals' dirty laundry, her press secretary resigned and in an unprecedented move, Queen Elizabeth II sent letters to the couple recommending a swift divorce. On August 28, 1996, Princess Diana and Princess Charles' split was finalized. 
Needless to say, Feud will have plenty of material to cover once the drama hits television sometime in 2018. An exceptionally long wait? Perhaps, but a tale as tragic and detailed as Princess Diana and Prince Charles' deserves the utmost of attention and respect.