Garth Brooks a business boon for Edmonton Ice District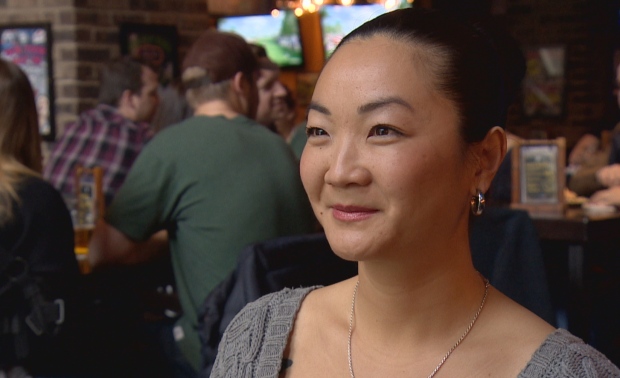 Nine sold-out Garth Brooks concerts in Edmonton boosted business for bars, restaurants and hotels in the city's Ice District.
Brooks sold more than 140,000 tickets during a week-long streak of performances from Feb. 17 to Feb. 25 at Rogers Place. His shows tripled clientele at some nearby venues, according to Edmonton's Downtown Business Association.
Kelly's Pub on 104th Street was a patchwork of plaid and cowboy boots all week, said general manager Jennifer Diep.
"It's been amazing. It's been really, really busy," Diep said. "We're very fortunate."
Business at the pub has been steady since it opened on 104th Street four years ago, she added. But events at the new arena can easily double the day's number of customers.
"On the first two nights we let everybody in and there was no place to move," Diep said about crowds at last weekend's Garth Brooks concerts.
"It's a great bonus and we would just love for it to keep growing from here."
Ian O'Donnell, executive director of the Downtown Business Association, said performers like Brooks are heating up the city's new Ice District.
"It's really all starting to come together to be a much more cohesive neighbourhood," O'Donnell said. "The Ice District has really accelerated that and it's going to bring hundreds of thousands more people downtown."
He expects more businesses to migrate downtown in the next two years, as construction finishes on high-rise buildings near the arena.
"The impact of the Ice District is just beginning," O'Donnell said. "Rogers Place is really becoming a magnet for activity."