Prince Harry's Most Awkward Moments From His Caribbean Tour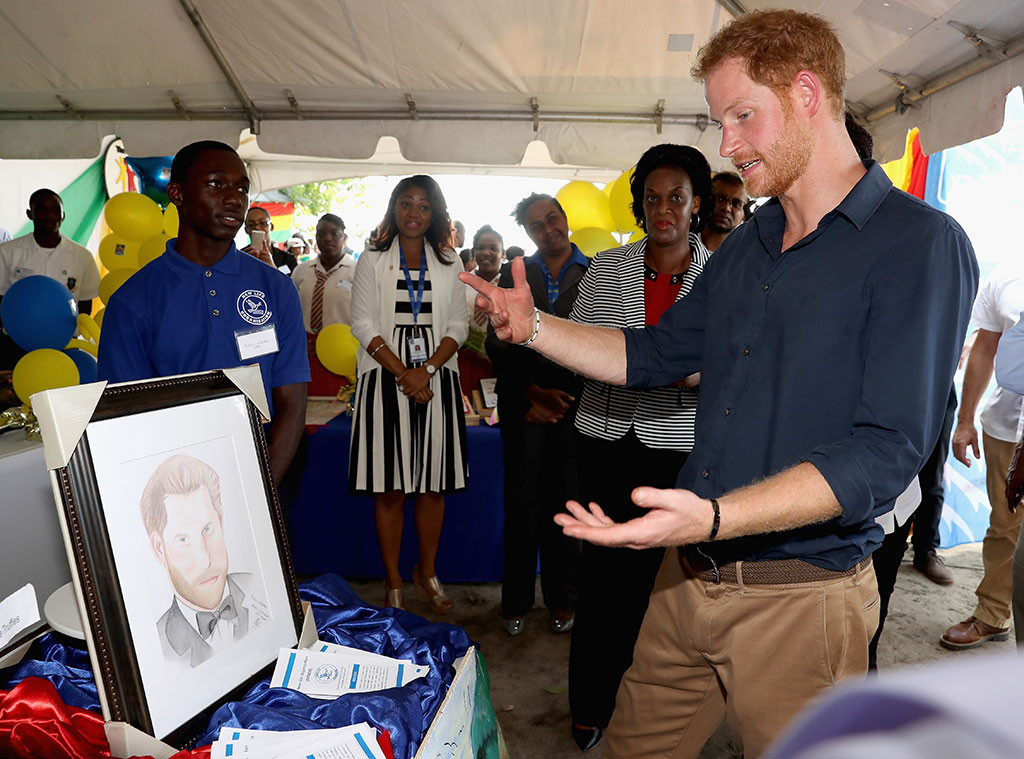 Chris Jackson – WPA Pool/Getty Images
Awkward!
That is the best word to describe several key moments from Prince Harry's Caribbean visit.
Harry is on a two-week tour of the area. He is traveling on behalf of 90-year-old grandmother Queen Elizabeth II and is set to conclude his trip in Guyana this weekend. While most of it has gone well, not everything has gone according to plan.
1. Honeymoon? What Honeymoon? During a Nov. 21 reception in Antigua held in in the prince's honor, the 32-year-old royal appeared a bit embarrassed after Gaston Browne, Antigua and Barbuda's prime minister, mentioned his girlfriend Meghan Markle.
"I understand that there may be a new addition to the royal family very soon," the state leader said. "I am told that there may be a princess, and I just want to say that should you make the decision to honeymoon, then Antigua and Barbuda want to welcome you."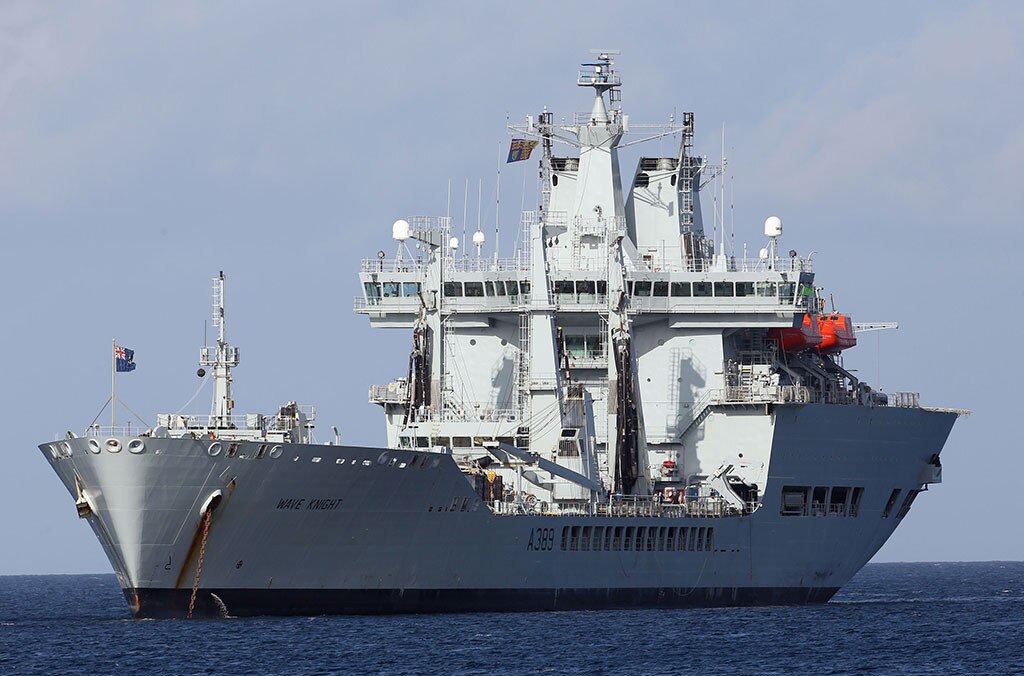 Chris Radburn/PA Images via Getty Images
2. Hello, Anyone Home? When the prince arrived in St. Kitts and Nevis, the Royal Fleet Auxiliary Wave Knight, the fast fleet tanker he's been living on during his tour, docked so early that there was no one there to welcome him, The Telegraph reported. Harry was later greeted by members of the St. Kitts Nevis Defense Force.
3. Where's AAA? The Royal Fleet Auxiliary Wave Knight broke down at the port in Saint Vincent Saturday. Engineers were called to fix the problem, described as a "technical fault," The Telegraph said.
4. Mourning a Dictator: During his visit to Saint Vincent, Harry took part in an impromptu minute's silence for late Cuban leader Fidel Castro during a drinks reception. The prince observed the silence along with Saint Vincent's prime minister who described Castro as "a good friend of the island," according to The Independent.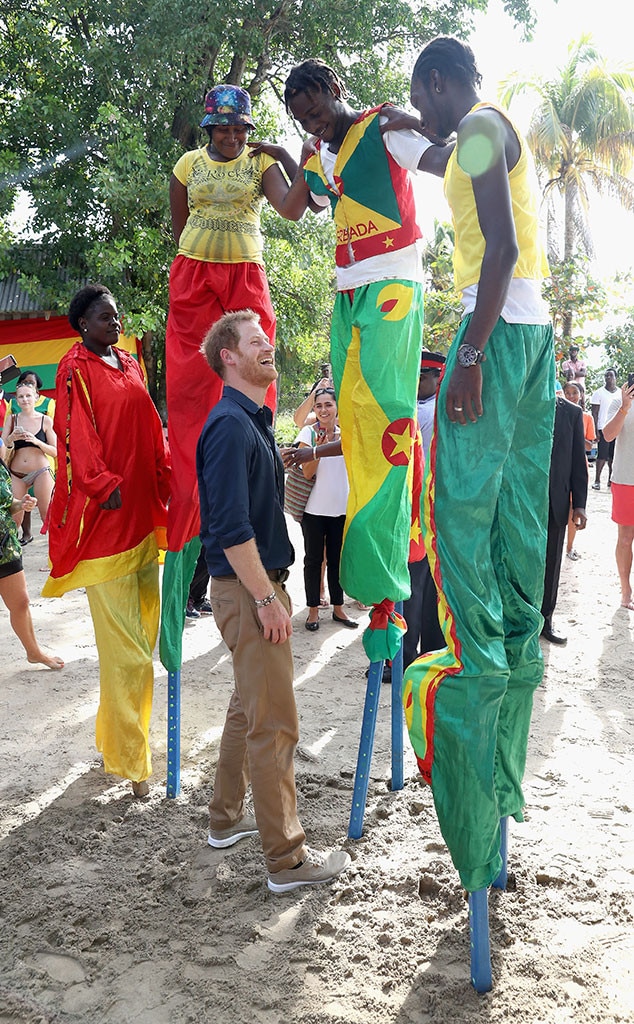 Chris Jackson – WPA Pool/Getty Images
5. As If Making Small Talk Wasn't Already Awkward: Harry must've gotten a seriously stiff neck while chatting with stilt walkers on Grand Anse Beach in Grenada. Hey, why don't we all sit down for a while?
6. Whoops! As Harry attempted to pin a British Empire Medal onto the chest of a retired farmer at a reception in Grenada, it dropped to the floor, The Daily Express reported.
7. Nailed It: Having your portrait drawn is almost always awkward. Harry came face to face with his likeness, drawn by a local artist, in Grand Anse beach.
The prince told him the artwork was "amazing," and that he has "a serious talent," according to The Daily Express. But it's possible that what he really wanted to say was, "Do I really look like Richard Dreyfuss?"
But sometimes awkward moments and mishaps can lead to good things. On Wednesday, the prince was forced to change his schedule due to torrential rain and added a new item on his itinerary: a trip to a hospital, where he delighted children in the padiatric unit.
As he crouched down to speak to a boy treated for injuries sustained in a car accident, the child embraced the prince.
"Ah, a big hug," Harry said. "Do you like giving hugs?"