Hawrelak Park lake safe for ITU World Triathlon swimmers, AHS says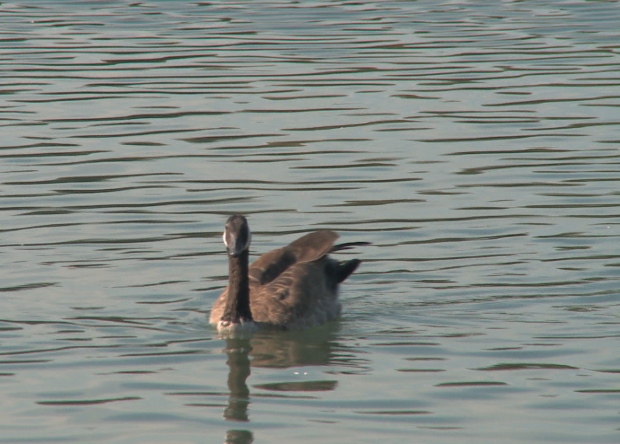 All the boxes have been checked and the ITU World Triathlon is good to go this weekend.
After extensive tests and blasting the water with chlorine, the Hawrelak Park lake is safe for swimmers, said Dr. Christopher Sikora.
"We treated the lake as with previous years, and have been successful in lowering the cell counts and the toxin levels below the target level," said Sikora, medical officer of health for the Edmonton zone.
"So at present at least, with our last testing, the water meets the criteria to have the triathlon."
The results were a weight off the shoulders for ITU president and manager Sheila O'Kelly.
"Last year was the first year we had blue-green algae," said O'Kelly. "Then this year we were very confident, because the city and Alberta Health had a plan in place, so we were quite confident that it would get fixed.
"We were very happy that we were able to announce it is blue-green algae free."
Alberta Health Services will continue testing the waters throughout the weekend.
The fopcus for O'Kelly will now shift to getting spectators in the park to take in the multiple events.
"We have something for everyone when you get here," said O'Kelly. "We've got FC Edmonton here in the kid-zone. We've have beer gardens, we have live music, we have a food fair. You can shop. We've got a sport expo. And you can watch the best in the world while you have fun as well."
For those trying to get around this weekend there could be some traffic disruptions.
With 1,000 athletes competing in multiple races over the weekend, and the Tour of Alberta bicycle race finishing in Edmonton, there's a whole lot to see.
At the triathlon, amateurs will compete on Saturday, and elite athletes will compete on Sunday.
The full schedule for the numerous events planned over the weekend is posted on the ITU World Triathlon website.
Edmonton is the last stop on the ITU circuit before the Grand Final in Cozumel, Mexico, on Sept. 11.