Mindy Kaling Addresses Chris Messina's The Mindy Project Future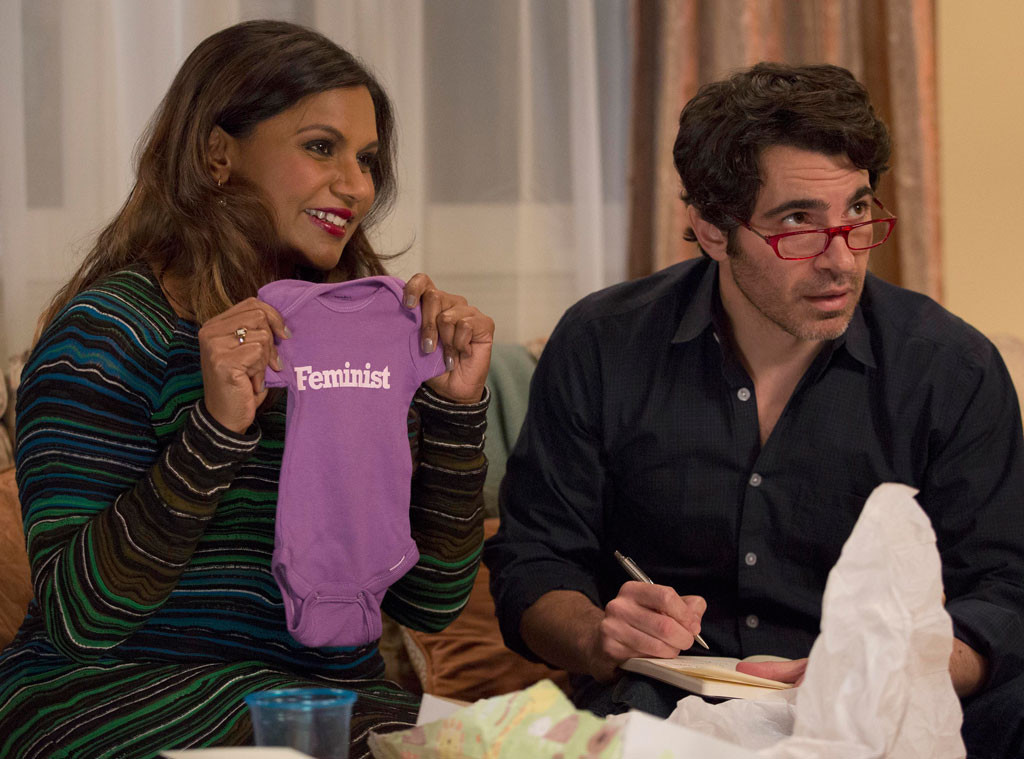 If recent reports about Chris Messina no longer being a series regular on The Mindy Project for the show's upcoming fifth season (it's second at new home Hulu) had you as concerned as we were that our favorite dancing doctor Danny Castellano would be missing in action, Mindy Kaling is here to ease your fears.
"When people hear that, I think that they sometimes get worried that they're not going to see him, but he was in these past 13 episodes very frequently and they share a child, so I don't want to scare people off about him not being in the show because the character is built into the fabric of the show, especially as the father of Mindy's child," Kaling told E! News at The Mindy Project's For Your Consideration panel. "People will not miss Danny because he's going to be there. We would never do that to the audience, so people don't have to worry about it."
Jordin Althaus/FOX
Keeping her audience happy remains paramount for Kaling, even if sometimes a story development doesn't always follow the path fans hope. Case in point? The decision to break Mindy and Danny up this season. "I never want to cause my audience pain because I love our viewers so much and they're so loyal and so invested. We were just trying to be really true to the character, you know? They dated and they were very happy and they have very good chemistry, but that relationship is also very volatile because they're super different," she said. "And I think that almost everyone I've ever met has been in a romantic relationship where people try to change and they can't, which ultimately is why they break up, and we tried to show that."
Kaling credits her show's new home and her scene partner for the successful way they pulled off this major change to the show's once-central relationship. "Luckily, we're on Hulu, so we could actually show some of the sadder, real crux to that, which we wouldn't have been able to do on network, so we felt really lucky to do that," she continued. "And Chris is such a good actor, he nailed the drama. In fact, he thrives on it. He loves the conflict, so it made me love acting in those scenes even more."
And if you're wondering when exactly we'll see Messina next on the series as he's been noticeably absent the past few weeks, Kaling and co-showrunner Matt Warburton spoke on exactly that during the event, revealing that season four's final four episodes are very Danny heavy. Warburton also shared that the writers have begun plotting episodes for season five that will feature the relationship as well.
Are you relieved that Danny will still around? Let us know in the comments below.
New episodes of The Mindy Project drop every Tuesday on Hulu.
E! Online – Your source for entertainment news, celebrities, celeb news, and celebrity gossip. Check out the hottest fashion, photos, movies and TV shows!