WWE Diva Nattie and Husband TJ Meet Internet Superstar Grumpy Cat—See the Adorable Total Divas Clip!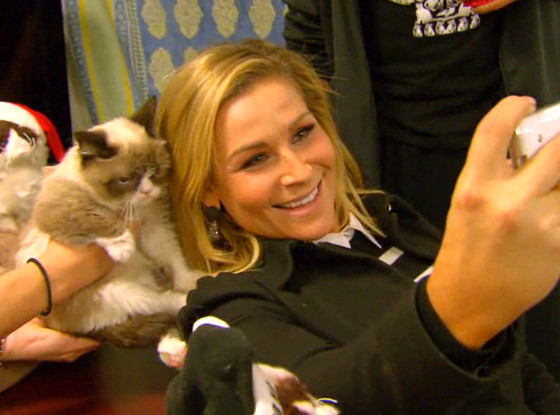 There isn't anybody who loves cats more than Nattie does, so when she gets the chance to meet Internet star Grumpy Cat, the WWE Diva cannot contain her excitement!
"Grumpy Cat is hosting RAW tonight and TJ and I are very, very excited," she exclaims. "We are both obsessed with cats."
And when Grumpy Cat's owner suggests that Nattie take a selfie with the celeb kitty, Nattie immediately jumps at the opportunity.
VIDEO: WWE Diva Paige parties hard during a girls' trip
E! Entertainment
"Machiavelli and Louis definitely have Grumpy Cat potential," Nattie reveals to the camera. "They're Persians, they love to be spoiled, and I could definitely see them breaking out into Hollywood."
Watch the clip above to see Nattie interact with Grumpy Cat and tune-in tomorrow night to see if she can land her own cats the ultimate showbiz gig!
Tune-in for the two-hour season finale of Total Divas this Sunday at 9/8c on E!
PHOTOS: Nattie's latest pics
RELATED VIDEOS:
Source:: http://ca.eonline.com/news/633143/wwe-diva-nattie-and-husband-tj-meet-internet-superstar-grumpy-cat-see-the-adorable-total-divas-clip?cmpid=rss-000000-rssfeed-365-topstories&utm_source=eonline&utm_medium=rssfeeds&utm_campaign=rss_topstories