Whistler launches bid for 2019 world bobsleigh and skeleton championships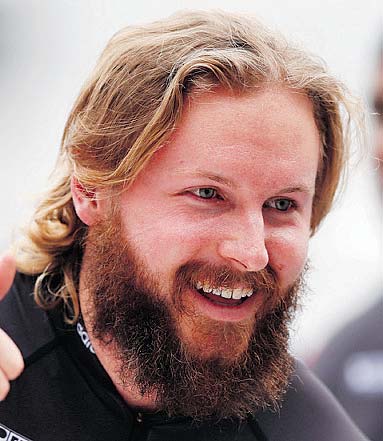 VANCOUVER — By the time the 2019 FIBT world championships are staged, nine years will have passed since the best bobsleigh pilots and skeleton racers competed in a major international event in Canada. And it will have been seven years since worlds were held in North America. Not since the entire decade of the 1950s has the sport's European-based governing body avoided this continent for as long.
That's why Canadian sliders are pushing for those 2019 championships, held every year in which there is not an Olympics, to be staged at the Whistler Sliding Centre, the legacy venue from the 2010 Games.
"We just kind of realized that North America hasn't had a worlds for a few years now and with the schedule the next couple of years (Igls, Austria, in 2016 and Sochi in 2017 ahead of the 2018 Olympics in South Korea), it doesn't look like we'll be getting one if we don't get a North American track in there for 2019," says Justin Kripps, Canada's top bobsleigh driver.
A news conference confirming the 2019 worlds bid was held in Whistler today. The FIBT will award those worlds at meetings in June. "(Whistler) is one of the top tracks in the world, the second newest Olympic venue … and it needs to get used," says Chris LeBihan, Bobsleigh Canada Skeleton's highperformance director.
Calgary, site of the 1988 Olympics, hosted the skeleton worlds in 1992 when the disciplines were split, and the full FIBT worlds twice, most recently in 2005. Lake Placid, N.Y., site of the 1980 Olympics, has played host to nine worlds, including in 2012.
Whistler also hasn't been on the World Cup bobsleigh/skeleton circuit since February 2012, something Kripps hopes is corrected for next season. Part of the issue is that there are four tracks in North America — Park City, Utah, is the other — and FIBT, which traditionally opens the season with just two races on this continent, uses a loose rotation plan for venues. Kripps also believes the FIBT has been "kind of hesitant to put on (more races at Whistler) because they're worried it would be too difficult (for drivers and sliders). "It is regarded as a difficult track, but there are other difficult tracks like Altenberg (Germany) and Lake Placid and everybody goes there. You just have to bring your 'A' Game. I like those tracks way better.
"The majority of drivers do want to be challenged by a track like Whistler. But it's also safe and that's what we're trying to convey. They did some work on concrete profiling in a couple of corners last year and I think FIBT is happy with what they saw."
Sochi secured the 2017 FIBT world championships by agreeing to cover travel costs for the competing countries.
"They had to," said LeBihan. "It's so expensive to get over there. No one would have gone otherwise."
gkingston@vancouversun.com
Source:: http://www.canada.com/sports/winter-sports/Whistler+launches+2019+world+bobsleigh+skeleton/10912965/story.html