Vin Diesel Predicts Best Picture Oscar Win for Furious 7—You Know, if the Academy Wants to Be "Relevant"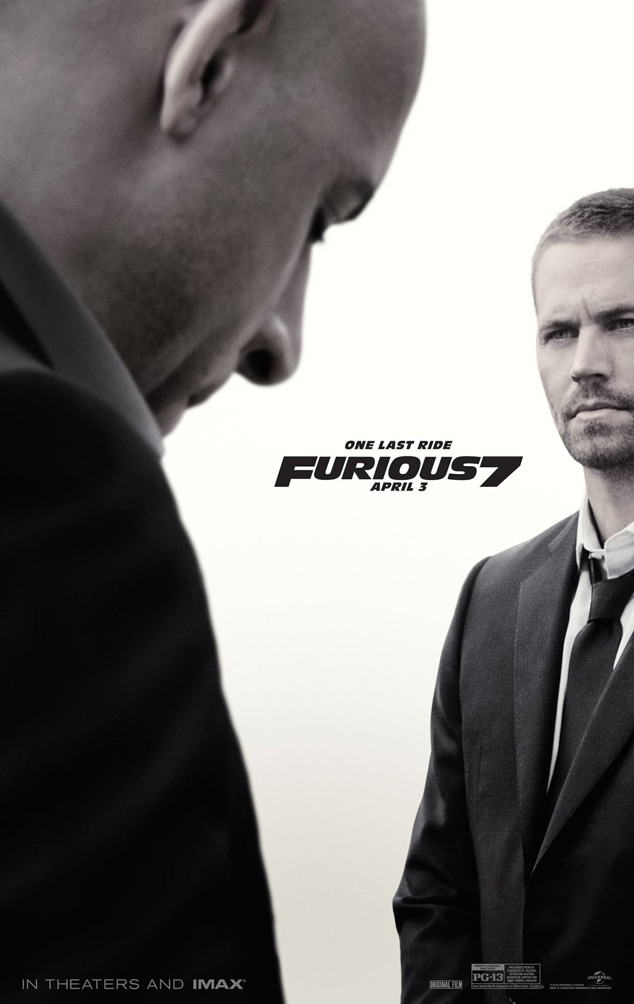 Universal Pictures
It's pretty much a given that Furious 7 is going to dominate at the box office when it hits theaters April 3, but Vin Diesel is predicting a different type of win for the hugely anticipated addition to the billion-dollar franchise.
"Universal is going to have the biggest movie in history with this movie," Diesel told Variety in a recent interview. "It will probably win best picture at the Oscars, unless the Oscars don't want to be relevant ever."
You hear that, Academy? The driving gloves are off!
Fellow cast members have waxed rhapsodic over the success that the Fast & Furious films have had, a success they all attribute to the familial chemistry among its stars. But does Diesel really think that the action-fueled flick could be the next Birdman?
PHOTOS: Oscar preview? Scenes from Furious 7
Facebook
"This will win best picture," he reiterated. "There is nothing that will ever come close to the power of this thing."
Power it will have in spades, of course. In addition to welcoming back almost all of the franchise's principal cast members, Furious 7 features the last big-screen appearance by Paul Walker, who died while they were still filming. His brothers Cody and Caleb stepped in as body doubles to help the grief-stricken production along, so everyone is obviously wondering what the finished product will look like.
Diesel, who named his new baby Pauline in honor of Walker, got very emotional while speaking before a special preview screening of the film in L.A. last week, telling the audience, "This was a labor of love. It was in some ways the hardest movie I ever had to do because the relationships that you see on film are so real. When the tragedy happened I lost my best friend, I lost my brother."
YouTube
"We were successful in one-upping the action sequences, and adding an interesting dynamic to the world," Diesel further explained his Oscar aspirations to Variety. "But what the world won't anticipate is how emotionally powerful the movie is. The head of the studio, Ron Meyer, often said when Fast 5 or Fast 6 came out, 'If there was no number attached to these movies, they would be contenders for best picture.' And when people see Furious 7, they are going to agree."
There's no time like barely a month after the 2015 Oscars to start working on our ballots for 2016.
(E! Online and Universal Pictures are both members of the NBCUniversal family.)
PHOTOS: Stars who haven't won an Oscar yet
RELATED VIDEOS:
Source:: http://ca.eonline.com/news/639321/vin-diesel-predicts-best-picture-oscar-win-for-furious-7-you-know-if-the-academy-wants-to-be-relevant?cmpid=rss-000000-rssfeed-365-topstories&utm_source=eonline&utm_medium=rssfeeds&utm_campaign=rss_topstories