Tipi L'Heureux, 15, missing from Halifax home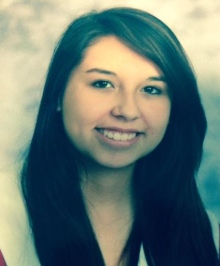 Police say there's nothing to suggest that L'Heureux​ has met with foul play, however, they have concerns about her well-being. (HRP )
Halifax Regional Police are asking for the public's help to find a missing 15-year-old girl.
Tipi L'Heureux was last seen leaving her Halifax home in a white taxi Friday evening at 7:30.
Police say there's nothing to suggest that L'Heureux​ has met with foul play, however, they have concerns about her well-being.  
Either L'Heureux or anyone with information about her whereabouts are asked to call police at 902-490-5020. 
Police say L'Heureux is aboriginal, about five feet two inches tall, weighing 135 pounds. She has long brown hair, brown eyes and was last seen wearing jeans, black boots and wearing a burgundy jacket with fur trim on the hood. Police say she was carrying a pink Victoria Secret bag. 
Source:: http://www.cbc.ca/news/canada/nova-scotia/tipi-l-heureux-15-missing-from-halifax-home-1.2985865?cmp=rss