Tina Fontaine: PCs call on province to release review of death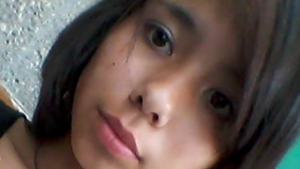 Manitoba's Opposition says an internal investigation into how a 15-year-old girl in the care of social workers disappeared before being found dead in the Red River is complete and should be released.
Fifteen-year-old Tina Fontaine's body was recovered from the Red River on Aug. 17. Neither of the Winnipeg police officers who saw her on the last night she was seen alive will face charges, but one has been suspended without pay, while other officer remains on administrative leave. (CBC)
Conservative critic Ian Wishart says the Child and Family Services (CFS) review into Tina Fontaine's death could help save the lives of other vulnerable children.
He accuses CFS Minister Kerri Irvin-Ross of keeping the report secret instead of making changes to prevent similar deaths.
But cabinet press secretary Rachel Morgan said that while a review is being conducted, a final report hasn't yet been produced.
"There is an active police investigation that must be concluded before the department and the OCA (Office of the Childrens' Advocate) can do all the necessary interviews and finalize their reviews," said Morgan. "It's important that CFS and the OCA do nothing that would jeopardize the search for Tina's killer.
Morgan said that due to privacy issues, certain details from reports dealing with kids under the province's care are typically not released to the public.
"Because internal CFS reviews touch on the intimate details of the lives of children and families, these are not made public due to the need to respect their privacy. This right to privacy is protected by law," she said.
"Under proposed legislation recommended by the Hughes Inquiry, the Children's Advocate will have greater independence and more discretion to provide information to the public, while still respecting the privacy of children and families. The minister has publicly said this legislation will be introduced in the spring session."
Fontaine was reported missing from foster care in early August and was found days later passed out in a Winnipeg alley.
She was picked up from a hospital by social workers and taken to a hotel, but she ran away again.
Her body was found wrapped in a bag in the Red River more than a week later.
Source:: http://www.cbc.ca/news/canada/manitoba/tina-fontaine-pcs-call-on-province-to-release-review-of-death-1.3015072?cmp=rss