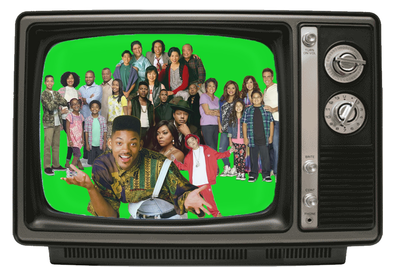 1.
"Are This Season's Diverse Shows Ushering in a New Era of Multicultural Television?": Flavorwire's Pilot Viruet explores whether TV's latest slate of programs represents "real progress."
"Naturally, there's been a lot of praise for the diversity of this season's TV narratives — even if that praise fails to take into account what a small percentage of programming these shows actually comprise. But this isn't the first time a 'boom' in diversity has occurred on television. Robin R. Means Coleman, an associate professor and the author of African American Viewers and the Black Situation Comedy, is quick to dismiss the notion that this is a groundbreaking year for minority-focused narratives, explaining that representation on TV is follows a cyclical pattern. 'About every 20 years, there is a surge in representations of blacks on television,' Coleman says. 'In the '70s, there was a particular surge of blacks and black situation comedies: everything from 'Good Times' and 'The Jeffersons' and 'Sanford and Son' — those kind of representations were being offered up. In the '80s, you see a bit of an ebb in representations. But 'then they come back with significant quantity — not always quality — in the '90s and that's what really sparked UPN and WB. You've got just dozens of black situation comedies that are being offered up in the '90s. The upstart networks are offering up these shows that are really inexpensive and hailing to specific audiences.'"
2.
"Birdmen of Tinseltown": At Indie Outlook, I contrast David Cronenberg's "Maps to the Stars" with Alejandro G. Iñárritu's "Birdman," Ari Folman's "The Congress" and the career of Carrie Fisher.
"Like 'Birdman,' 'Maps to the Stars' is a show business satire infested with ghosts more psychological than supernatural. As Segrand madly pursues the role of her late mother (Sarah Gadon) in an upcoming biopic, she is stalked by an apparition taking the form of her mother at the pinnacle of her youthful beauty and sensuality. Giving voice to all of her daughter's insecurities, the ghost hurls abusive words at Segrand, while striking poses that illustrate her physical superiority. At one point, she reenacts a scene from earlier in the film, reciting words previously uttered by her daughter as if auditioning for Cronenberg himself, proving—at least in her mind—that she should be the lead. As in David Lynch's masterpiece, 'Mulholland Dr.', the phantoms in 'Maps to the Stars' represent the paranoid fears of its painfully vulnerable characters, such as the Bieber-esque brat (Evan Bird) visited by the dead girl whom he reluctantly visited at the hospital. In a business that awards selfishness, it's only appropriate for overprivileged types to be frightened by their own conscience. And then there's Agatha, an alleged member of the living who glides back into her estranged family's life like an unwanted specter, provoking violent rage from her father (John Cusack), which Wasikowska's deceptive innocence makes all the more difficult to stomach. Yet this tormented soul is no less prone to monstrous acts than the heroine (played by the same actress) in Park Chan-wook's 'Stoker.'"
3.
"Here Are The 10 Movies 'Mad Men' Cast & Crew Were Required To Watch": LAist's Jen Carlson reveals "Mad Men" creator Matthew Weiner's hand-picked line-up for the latest Film Independent LACMA screening series with Elvis Mitchell on Thursday, March 26 and Friday, March 27.
"NORTH BY NORTHWEST: 'This film became an important influence on the pilot because it was shot in New York City, right around the time the first episode takes place. While more overtly stylized than we wanted to imitate, we felt the low angles and contemporary feel were a useful reflection of our artistic mindset. I had studied the film in depth at USC film school and absorbed much of its 'ordinary man in extraordinary circumstances' narrative drive. It is worth noting that Cary Grant is playing an Adman named Roger, who is forced to assume another man's identity.' BLUE VELVET: 'Remarkably original for its time, this film had an impact on my generation that can't be underestimated. I saw it as I was finishing college and applied to film school soon after. Indefinable in genre, Blue Velvet moves from murder mystery to film noir to black comedy to coming-of-age story, almost from scene to scene. With stylistic richness and psychological complexity, it celebrates the horror of the mundane and is filled with reference to a kitschy and ironic ''50s' milieu. This incredible observation informed much of the 1980s and became an inspiration for the series and its attempt to equally revise our mythical perception of the period.''"
4.
"Leonard Nimoy's photographs of fat, naked women changed my life": A beautiful personal essay by The Guardian's Lindy West.
"I didn't realise it until after he died – for whatever reason, I'd just never done the mental arithmetic – but Leonard Nimoy is responsible for the single most transformative moment of my life. In a very tangible way, Leonard Nimoy saved me. Of course, I have all the standard emotional attachments to the man as an actor and cultural icon: I grew up on Star Trek reruns and the ensuing films (when you're done here, please sign my Change.org petition to get my fiance to wear Spock's Voyage Home wizard bathrobe at our wedding); I used to watch The Ballad of Bilbo Baggins about 7,000 times every weekend, before I had to quit smoking pot because I convinced myself that I could 'walk backwards through time'; and, in all seriousness, as a human being who believes in things – in love and humanity and the thrill of consciousness – it's impossible not to be awestruck at the existence of such a principled, kind, talented, ravenously curious polymath. But it's one particular area of Nimoy's art and activism that, for me, transcended appreciation and actually changed my life, and I'm surprised by how few people in my circle know about it. In 2007, Nimoy published a collection of photographs he titled The Full Body Project. The photos are in black and white, and they feature a group of women laughing, smiling, embracing, gazing fearlessly into the camera. In one, they sway indolently like the Three Graces; in another they recreate Herb Ritts's iconic pile of supermodels. The women are naked, and the women are fat."
5.
"Nick Kroll's Walk In the Park": BuzzFeed's Anne Helen Petersen investigates why the acclaimed comic is leaving his Comedy Central show at the peak of its success.
"Earlier this year, Kroll unexpectedly announced that he was ending 'Kroll Show' after its third season, explaining that a number of characters' arcs had been brought 'to their natural conclusion.' At the same time, 'The League,' the FX comedy on which Kroll has played ultimate asshole Rodney Ruxin for the last six years, is also wrapping its final season. He has a smattering of acting and voice roles lined up over the next two years: a small part in the next Terrence Malick film that, like any part in a Terrence Malick film, may end up on the cutting room floor, but also a supporting role in the 'National Lampoon's Vacation' reboot. And then there's the darling low-budget dramedy 'Adult Beginners' — with Kroll as a selfish douche turned decent nanny — which he developed and produced and will hit theaters in April. But mostly, Kroll has made a conscious decision to take stock before moving forward: a rare gift in the current world of celebrity and its vortex of brand management. It's one of many instances of relative ease that characterize Kroll's childhood and present — instances that have coalesced into a palpable ease: about his life, his career, his future. 'There's another hike that I do near my place that has the 5 in the distance,' he says. 'I like seeing the functions of humanity while I'm escaping it.'"
Image of the Day
J.M.W. Turner's 1842 masterwork, "War. The Exile and the Rock Limpet" is featured in KCRW's article accompanying its Art Talk episode, "Mr. Turner aka Mr. Storm."
Video of the Day
Auteur in Space from kogonada on Vimeo.
At Vimeo, "kogonada" presents a brilliant video essay on Andrei Tarkovsky's "Solaris."
Source:: http://www.rogerebert.com/thumbnails/thumbnails-3615