There's a Rihanna documentary coming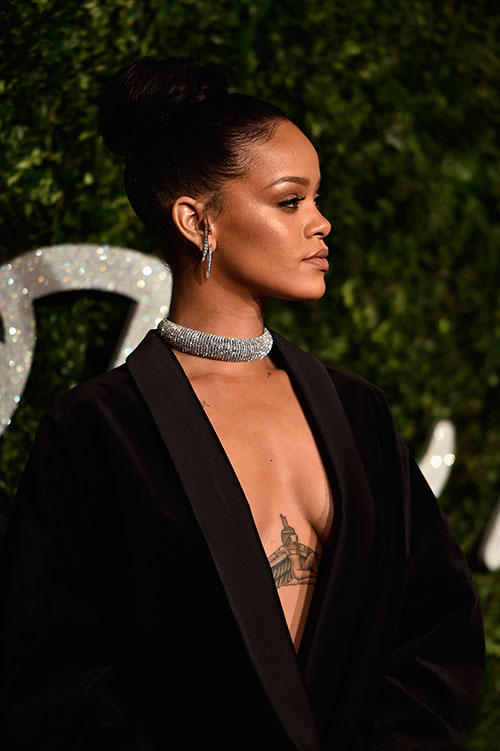 About to be documented. (Getty)
Stop chasing that paper and feeling like the only girl in the world for just one second folks: There's a Rihanna documentary in the works, and if it's even an 1/8 as good as her Instagram, this is going to be one hot ticket. It may even go so far as to shine bright (like a diamond?).
[1]
Deadline is reporting that Rihanna[2] (in all her unfiltered glory, we hope) is participating in a film about how she has "ascended to become a global icon", directed by Peter Berg (of Don't Look Back fame). RiRi's project is actually billed as "modern take" on that classic Bob Dylan doc, although we're really hoping it's more in the spirit of Riri pal Katy Perry's Part of Me, which we can all agree is the greatest film made about music of all time.
READ MORE:
Rihanna's most talked about red carpet moments
[3]How to get Rihanna's beauty look[4]
Similar Posts:
You might also like
About Sarah Laing
I can never finish The New Yorker before the next one arrives in the mail. I still haven't found that wear-anywhere mid-heel shoe, and I despair of locating the perfect red lipstick. I'm still working on making 'hats my thing', and I can kick my coffee habit anytime I want, okay? What I do know? Gone With the Wind is the greatest movie ever, and bliss is scrambled eggs on crunchy white bread.
References
^ Rihanna (www.ellecanada.com)
^ Rihanna (www.ellecanada.com)
^ Rihanna's most talked about red carpet moments (www.ellecanada.com)
^ How to get Rihanna's beauty look (www.ellecanada.com)
Source:: http://ellecanada.com.feedsportal.com/c/34164/f/621200/s/4446dde1/sc/38/l/0L0Sellecanada0N0Cblog0C20A150C0A30C110Ctheres0Erihanna0Edocumentary0Ecoming0C/story01.htm