Swiss Chalet delivery denial 'metaphor for the problems' of Alberta Avenue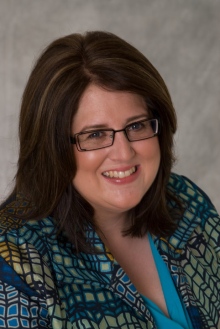 A chicken-free birthday dinner has inspired renewed conversation about the rejuvenation of Edmonton's inner city.
Adam Millie was annoyed when Swiss Chalet refused to deliver a rotisserie chicken to his home near Alberta Avenue for a special birthday supper.
He says the company told him the neighbourhood fell outside of the delivery zone for each of the three nearby restaurants — a fact later confirmed by a spokesman for CARA, Swiss Chalet's parent company.
When CARA asked the three franchisees to expand their delivery zones to include the area, however, the drivers refused —striking a chord with many who live in the area.
"We feel a lot of stigma in our neighbourhood, in the health care that's offered, in the schools that we have, in the businesses that choose to come to our neighbourhood," said Chris Basualdo, the development director for the Alberta Avenue Community League.
Cris Basualdo is the development director for the Alberta Avenue Community League. (Facebook)
"So certainly there's a sensitivity and I think that maybe Swiss Chalet — the inability to order Swiss Chalet — is kind of a metaphor for the problems in our neighbourhood."
Basualdo said she understands Millie's frustration with the seeming inability to access some conventional services in an area dominated by social housing, pawn shops and massage parlours.
"We have some challenges," she said. "Really, we need some basic structural changes in our neighbourhood."
The community league has already moved for a moratorium on non-market housing, and is working hard to draw people to the area, but still has a hard time shaking its negative reputation, she said.
"It's a reputation that's been a long time developing, number one. And then number two, we haven't really seen that structural change that needs to happen around spatial concentration of poverty."
Now, Basualdo says she'd like city council to take a holistic, city-wide look at poverty and social issues in Edmonton, moving beyond the neighbourhoods — such as Boyle McCauley and Alberta Avenue — that have traditionally served as a hub for those in need.
"We are not the place where people with challenges come from — they come from all over," she said.
"We're a place where there's families and seniors and we should be able to order chicken."
Source:: http://www.cbc.ca/news/canada/edmonton/alberta-avenue-calls-for-city-s-help-after-swiss-chalet-omission-1.3006054?cmp=rss