Shania Twain Announces New Music and a Farewell Tour! "It's a Celebration Tour for Me"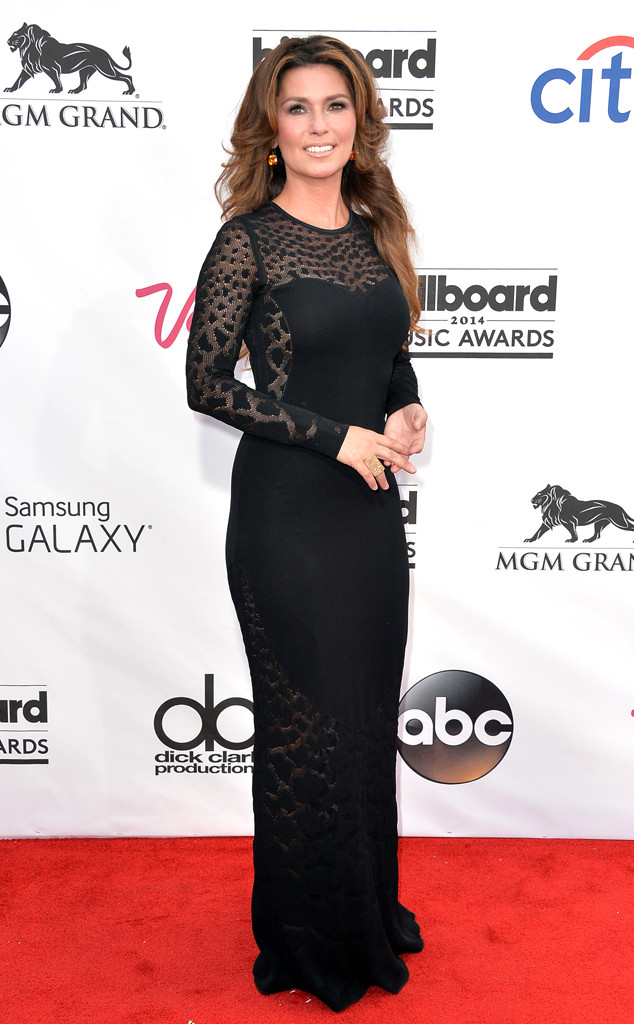 Frazer Harrison/Getty Images
Exciting news, Shania Twain fans!
The 49-year-old country super star announced on Good Morning America today that she's going on a 48-city tour! But there's a catch: the singer's upcoming tour sounds like it may be her last.
"I'm finally, after 11 years, I'm going back on tour," Twain said announced today. "It's been along time. Eleven years. Finally going back on the road."
"This is a very, very important time in my life on the road," Twain added. "This is going to be a big, big tour for me because it's going to be my last. This is my last tour. I'm going to make the most of it, let's put it that way."
PICS: Music stars live on stage
Twain's Rock This Country tour will kick off in Seattle on June 5. The Grammy winner says the show will be a "totally different show" than her two-year Las Vegas residency at the Colosseum.
"It's a celebration tour for me," Twain smiled. "I just feel like I'm ready to hang my hat up in that regard. I just really want to go out with a bang."
And a new tour isn't the only exciting news she has. Let's hear it for new music! "I'm working on the new record as we speak. I'm on the microphone everyday recording stuff. So that's going to be coming up after the tour," she revealed. "I want it to come out when I'm 50, so it will happen. I'm going to make it happen."
PHOTOS: Country music's cutest couples
RELATED VIDEOS:
Source:: http://ca.eonline.com/news/631962/shania-twain-announces-new-music-and-a-farewell-tour-it-s-a-celebration-tour-for-me?cmpid=rss-000000-rssfeed-365-topstories&utm_source=eonline&utm_medium=rssfeeds&utm_campaign=rss_topstories