Scott Stinson: Is Chris Borland an outlier or the start of a trend? With concussion risks still uncertain, it's tough to say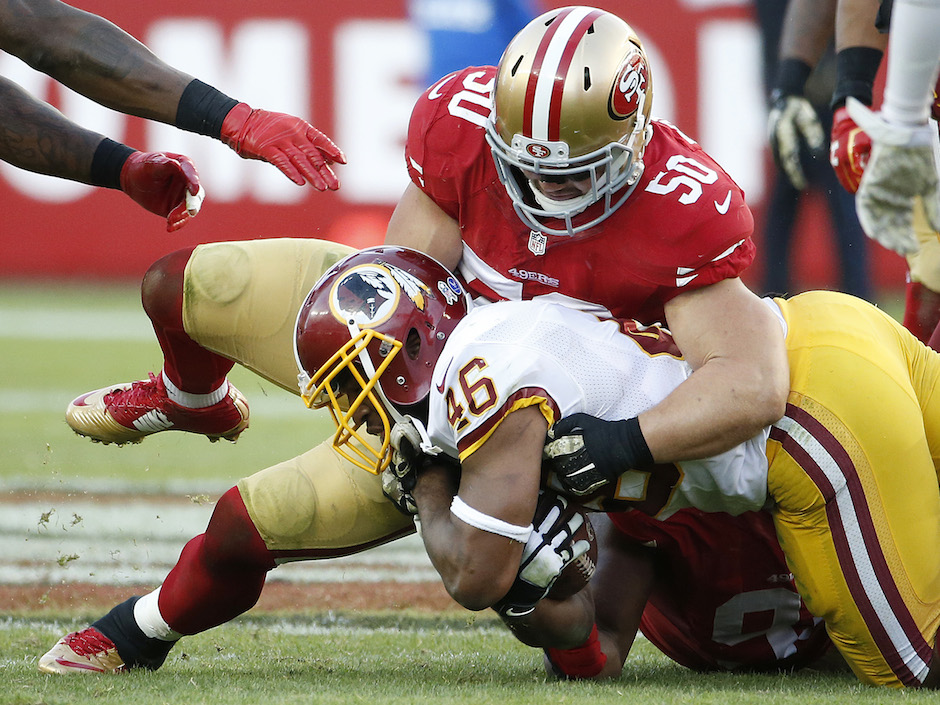 As the frightening truth of the concussion problem in the NFL came to light in the past few years, one had to wonder how many of the league's 1,700 players really took the effort to learn about it.
How familiar are the NFL's current players with the harrowing tales of their predecessors?
Chris Borland, it would seem, became very familiar with them. The linebacker who was headed into his second season with the San Francisco 49ers announced his sudden retirement on Monday, at 24 years old, saying that from what he had learned, playing professional football "isn't worth the risk" to his brain, and his future health.
It is a perfectly logical conclusion. The particularly worrisome part of the concussion story, for the players, is that the really bad issues don't tend to flare up until years after they have stopped competing. There is no way to know when the blows to the head that someone is suffering during his playing days reach a danger point. By the time the ex-player realizes that there is something seriously wrong with his head, as Duerson put it, it is far too late to do anything about it.
Borland is the fourth player under 30 to retire in the span of a week, although the first of that group to cite concussions as his reason for doing so. But within hours of his announcement, wideout Sidney Rice said his retirement, at 27, was also about preserving his health. (Rice, unlike Borland, had in recent seasons missed extended time due to concussions.) Perhaps guys like Patrick Willis and Jake Locker will say in the coming days that it played into their thoughts, too. Regardless, the Borland situation marks a jumping off point for the NFL: he could be an outlier, the rare player who bothered to do the research and came to the natural conclusion that his job is not something humans are meant to do. Or he and Rice could be the start of something. Three things, they say, is a trend.
But the thing that appears to have helped Borland make his decision — the uncertain nature of the risk of the sport — is also the thing that is likely to keep a lot of players from following his path. As much has been learned about the dramatic effects of concussions in recent years, there are still unanswered questions about why only certain former players suffer them. The brains of ex-players that have been donated to science reliably show evidence of CTE, the brain-wasting disease linked to concussions, but it's unclear if healthy controls — former players who did not show outward signs of dementia or depression — would also carry the same evidence in their brains. Other research has suggested there might be a genetic explanation for why some players suffer cognitive impairment after concussions and why others do not, but we are a long way from requiring athletes to submit to genetic testing before allowing them to bash heads.
And so, the risk remains hard to quantify. Does an NFL player face a 2% risk of dementia later in life? Ten percent? Or is it 0.2%? If it could be put in those terms, one would think players would find it easier to make a call about their future. Instead, the best answer to the question of whether football will leave a player dramatically altered is this: maybe.
That was enough for Chris Borland.
Source:: http://www.canada.com/sports/football/Scott+Stinson+Chris+Borland+outlier+start+trend+With/10896423/story.html