Say It Ain't So! Kraft Recalls Over 6 Million Boxes of Mac & Cheese—Find Out Why!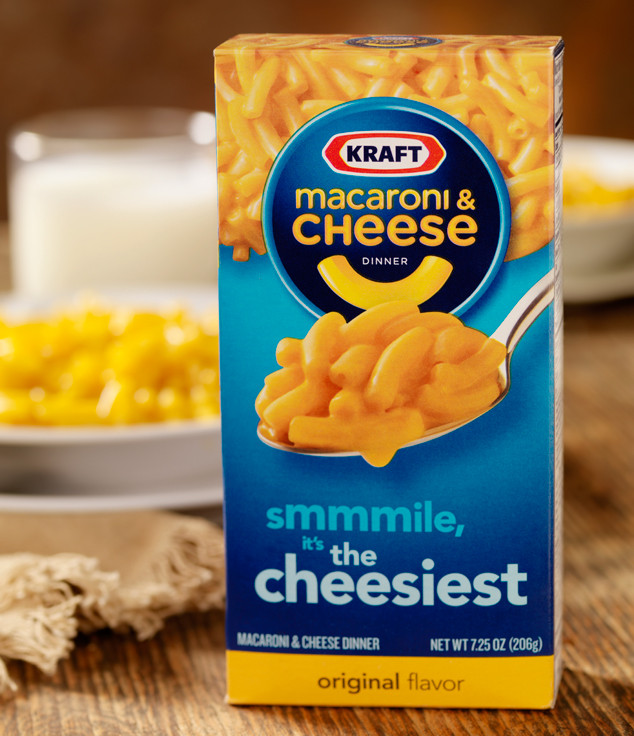 iStock
Put that fork full of cheesy goodness down right now! We know it's not easy, but it's what's best.
E! News has learned that Kraft has recalled a whopping 242,000 cases of their famous Mac & Cheese, which undoubtedly sent millions of Americans into a spiraling depression—OK, not really, but probably.
The mega food producer revealed that more than 6.5 million boxes of the delicious dinner may contain—wait for it—small pieces of metal! Yeah, not really the type of crunch you want with your cheesy macaroni.
Kraft said it has received eight consumer complaints about the product, but luckily, no injuries have been reported. "We deeply regret this situation and apologize to any consumers we have disappointed," the company said in a statement.
LOOK: Celebrity foodies
The press release also gives consumers a guide to find out if their box is one that may be affected.
Kraft explains that the recalled product is limited to the 7.25-oz. size of the Original flavor of boxed dinner with the "Best When Used By" dates of September 18, 2015 through October 11, 2015, with the code "C2" directly below the date on each individual box.
They also note that the "C2" refers to a specific production line on which the affected product was made.
And just in case it wasn't clear, they add, "Consumers who purchased this product should not eat it.  They should return it to the store where purchased for an exchange or full refund."
Yeah guys, don't eat metal—even if it's covered in cheese.
PHOTOS: Top 10 Hangover Foods
RELATED VIDEOS:
Source:: http://ca.eonline.com/news/636835/say-it-ain-t-so-kraft-recalls-over-6-million-boxes-of-mac-cheese-find-out-why?cmpid=rss-000000-rssfeed-365-topstories&utm_source=eonline&utm_medium=rssfeeds&utm_campaign=rss_topstories