Real Housewives of Beverly Hills Blowout Aftermath: Is Lisa Rinna Leaving? Why Is There Glass in Kim Richards' Pants?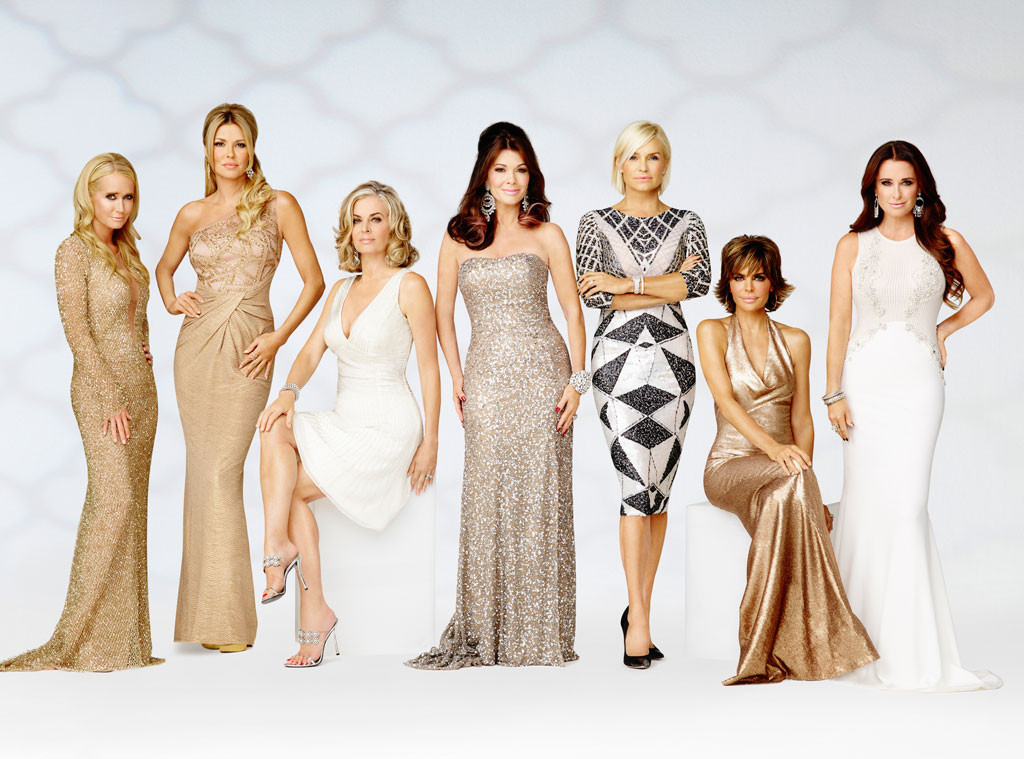 Michael Larsen/Bravo
Life lesson: Don't talk about Lisa Rinna's husband, Harry Hamlin. In the upcoming episode of The Real Housewives of Beverly Hills, Lisa R. and Kim Richards have a little bit of a row. Glasses, wine and curses go flying.
Lisa R. and Kim had a brief tiff on the plane to Calgary when Kim confronted Lisa R. about all the talk she's been doing about her sobriety. They dropped it…until dinner in Amsterdam where Kim threatens to reveal a secret about Harry. The exclusive clip below is the aftermath of the dinner table scuffle.
"I have glass in my pants," Kim says in the clip below.
MORE: Inside RHOBH's emotional and dramatic reunion
"Lisa should not have stood up or thrown her glass or tried to joke her, Brandi Glanville says to Kim and Yolanda Foster. Seems the Housewives are split off into camps again. "These women just don't know how to drop something when you ask them to drop it," Brandi says. "So it sent Kim into a rage and I get it."
Kyle Richards, Eileen Davidson and Lisa Vanderpump join Lisa R.
"I may go. Maybe I'll go home early," Lisa R. says, but Kyle protests. "We're not going to let her ruin the night," Kyle says about her sister.
Viewers may recall the poker night party where Kim took a pain pill belonging to her ex-husband. Her behavior shocked the other ladies and made Lisa R. concerned, but when Kim found out there was talk about her sobriety, she wasn't happy.
CLICK: Kim Richards opens up about her sobriety
"Everybody's saying it's nobody's business," Eileen says in the clip above. "When you see it, it becomes our business. It's just weird to say you're not seeing it and you don't have an opinion about it."
Kyle and Kim's relationship seems to be at a crossroads. "Are we ever going to be just OK?"
The Real Housewives of Beverly Hills airs Tuesdays, 9 p.m. on Bravo.
(E! and Bravo are both part of the NBCUniversal family.)
CLICK: Ranking all of Real Housewives' fights!
RELATED VIDEOS:
Source:: http://ca.eonline.com/news/630590/real-housewives-of-beverly-hills-blowout-aftermath-is-lisa-rinna-leaving-why-is-there-glass-in-kim-richards-pants?cmpid=rss-000000-rssfeed-365-topstories&utm_source=eonline&utm_medium=rssfeeds&utm_campaign=rss_topstories