Patricia Misutka's role in Tory business raises questions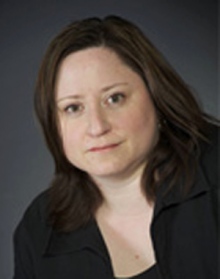 Criticism of one of Premier Jim Prentice's closest aides for apparently performing partisan duties business on government time is coming from within the Progressive Conservative party.
Former PC nomination candidate Don Martin says it is "wholly inappropriate" for a high-ranking member of Prentice's staff to be involved with the review of which candidates should run for the PCs in the next Alberta election.
Patricia Misutka is the principal secretary in the premier's office, a senior advisor role that is rarely in the public spotlight. She is also a member of the PCAA nomination committee, a body that has disqualified two candidates in recent Edmonton races, including Martin in Edmonton-Decore.
"It would make it appear that the premier's office or individuals in it are picking and choosing the slate of candidates going forward," said Martin, adding that he has yet to be told why he was dropped from the ballot at the last minute.
Martin didn't even know the PCAA nomination committee existed, much less that one of the premier's closest confidantes was a member.  He and many other party members say this is the first time this committee has been struck. In years past, the appropriateness of candidates was left up to local riding associations.
'It opens the premier's office for questions I don't believe the premier's office should have to answer.'- Don Martin, former PC nomination candidate
"Ideally, these things are kept at quite an arms length away from the caucus," Martin said.
"The nominating of candidates is a party function and the appointment of someone from the premier's office erodes that division that should be there."
The Alberta NDP has a different concern. Misutka draws an annual salary of $194,000 from the government.  MLA Deron Bilous says taxpayers can't have confidence that Misutka is only doing Tory business in her spare time.
"For me, where the concern comes is when those lines are blurred and when you have people taking on partisan tasks during the non-partisan workday," he said.
Jim Prentice's Principal Secretary has been involved with the process of nominating the party's candidates. One former candidate says that raises troubling questions. (Ivey School of Business)
CBC News emailed Misutka questions about how she ensures her work for the PC party doesn't interfere with her work for the Alberta premier. There has not yet been a response.
PCAA Executive Director Kelley Charlebois did respond to questions about the PCAA nomination committee. He says the party's board of directors "delegated the responsibility for nominations to this committee."
Charlebois says this is similar to what was done as the Tories elected candidates before the 2012 election. saying this committee is used in each nomination process by the PC Party. A number of current and former MLAs who spoke to CBC News say that simply isn't the case and the provincial committee is a brand new entity.
Misutka's role in the PCAA nomination committee came to light last week when she accidentally called a CBC reporter when she was trying to reach a candidate in the Tory race in Edmonton-Meadowlark. At the time, Misutka explained that she wasn't mixing party business with government time because she was at home on the couch after going home sick on a workday.
Don Martin remains defiant that Misutka should not be wearing two hats at the same time.
"It opens the premier's office for questions I don't believe the premier's office should have to answer."
Bribery allegations called an internal matter
The race in Edmonton-Meadowlark was particularly controversial, as one candidate alleged someone from a rival campaign attempted to bribe him to drop out. Another candidate was disqualified the night before the vote and no reasons were given — a decision made by the PCAA nomination committee.
Questions about bribery allegations faced by PC MLA Naresh Bhardwaj went mostly unanswered on Monday's because the speaker ruled the issue an internal party matter.
Naresh Bhardwaj has launched a lawsuit over allegations that he offered a bribe to help secure his place as a PC candidate. (CBC)
Both Wildrose MLA Shayne Saskiw and NDP MLA Brian Mason tried to get answers from Premier Jim Prentice about Bhardwaj, a former associate cabinet minister.  
The PC party is investigating the matter but Mason called on Prentice to refer the allegations to the police. He became visibly frustrated at Speaker Gene Zwozdesky for calling the question an internal party matter.
"If someone inside a political party murdered somebody else in that political party, would it be ruled that it is an internal party matter and no questions are allowed?" Mason said.
Bhardwaj stepped down from cabinet on Friday amid allegations he offered someone, through another person, a $10,000 bribe to recant his official support for another candidate.
Bhardwaj denies the allegations and has vowed to clear his name. He has launched a defamation lawsuit against the individual who says he was offered the bribe.
Source:: http://www.cbc.ca/news/canada/edmonton/patricia-misutka-s-role-in-tory-business-raises-questions-1.2997819?cmp=rss