Pamela Anderson Gets Temporary Restraining Order Against Husband Rick Salomon, Alleges Domestic Violence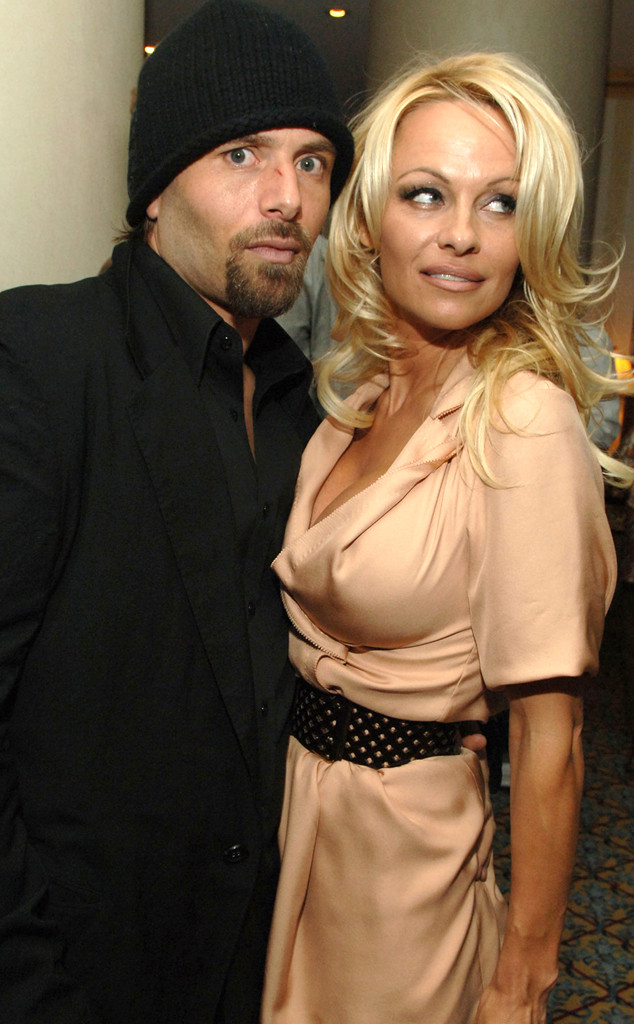 Denise Truscello/WireImage
It sounds as though Pamela Anderson really wants to be done with Rick Salomon this time.
About a month after filing for divorce for the third time (but only the second time during the course of their second marriage), Anderson has secured a temporary restraining order against her husband to prevent him from contacting her in any way, alleging that Salomon "engaged in repeated acts of harassment and abuse" that caused her to experience "severe emotional distress."
A hearing on whether to extend the order is scheduled for April 3.
PHOTOS: Big celebrity breakups
In a declaration attached to the TRO petition filed Friday in L.A. Superior Court and obtained by E! News, Anderson references "physical abuse in the past," and states that he is still committing other types of abuse as defined by the Domestic Violence Prevention Act.
The former Baywatch bombshell alleges that Salomon has read her emails and taken pictures of her without her knowing and threatening to publicly disclose them and private information to cause her "shock, embarrassment and distress."
Moreover, Anderson stated in her declaration that after she threw Salomon a party celebrating his six years of sobriety on Jan. 15 (a month before she filed for divorce), he got angry at her upon arrival back at home, calling her a "crack whore," "bitch" and more and shouting, "go upstairs, you ugly, dirty bitch!"
She also alleges that, while having sex together later that month, Salomon put a pillow over her face and "tried to strangle" her. When he's upset after a bad poker game or from not getting much sleep, Anderson's declaration continues, he will call her cruel names such as "slut" and "ugly old bitch."
FameFlynet
In the days leading up to her filing for divorce on Feb. 11, Anderson's filing states, Salomon started sending her "harassing" text messages, some of them containing private pictures of her that he had taken without her consent that he was threatening to make public.
After she had filed for divorce, Anderson further claims that Salomon had her served with annulment papers by arranging for his 16-year-old daughter to let a male friend of his into Anderson's house close to midnight on Feb. 18, who then threw the papers on the ground and said, "This is a letter from Rick."
When they split up again in February, a rep for Anderson told E! News, "It's a private matter. Pamela felt best to let go of a difficult situation."
PHOTOS: Dysfunctional celebrity couples
RELATED VIDEOS:
Source:: http://ca.eonline.com/news/635721/pamela-anderson-gets-temporary-restraining-order-against-husband-rick-salomon-alleges-domestic-violence?cmpid=rss-000000-rssfeed-365-topstories&utm_source=eonline&utm_medium=rssfeeds&utm_campaign=rss_topstories