'Money is first': Why some team doctors may be harming pro athletes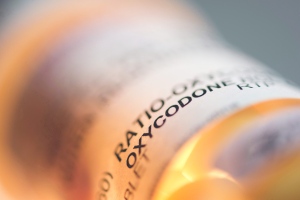 It's no secret that professional sports is big business, but the pressures put on some team doctors to nurse high-priced star players back to health is leading to the over-prescription of drugs and ultimately harming the athletes in the long run, an investigation by the fifth estate reveals.
"I think it's pretty clear to me, and in talking to people who have been team doctors, that ethically [doctors] want to say, 'We're there for the player and health is first,' but that's not the reality of pro sports," says Arthur Caplan, a professor at the Sports and Society Program at New York University.
"The reality of pro sports is winning is first, because money is first."
Money has always been important to multibillion-dollar sports corporations, and many companies pay big sums to associate their products with certain leagues or teams.
The National Football League, the world's richest sports league, has official cars, official credit cards, an official soup — and perhaps lesser known, official doctors.
By paying rights fees of thousands — even millions – of dollars a year, medical practices or hospitals can attract patients by marketing themselves as the official physicians for big-league teams.
But this partnership blurs the lines between doctors' duty to put the health and safety of athletes first and their responsibility to the team owners, whose primary goal is to ensure their stars keep playing — and making them money.
"The pressures that a team physician faces are so different than what the average doctor in the community faces," explains Dr. Matt McCarthy, a sports writer and former major league baseball player who now works with Weill Cornell Medical College in New York.
"The ones who can get the players back on the ice are going to stick around and have very successful careers as team doctors."
The problem of over-prescription
One of the problems that McCarthy identifies is an overprescription of drugs, which contributed to the death of Canadian Derek Boogaard, a player with the NHL's Minnesota Wild and New York Rangers.
Some athletes accuse team physicians of poor oversight of the prescription drugs they're providing. (Graeme Roy/The Canadian Press)
Boogaard was found dead in his apartment in 2011, after what was ruled to be an unintentional overdose of alcohol and the painkiller oxycodone. He was 28.
In the months after his death, Derek's father, former RCMP officer Len Boogaard, worked to piece together his son's medical history, and made a startling discovery: Derek had received hundreds of prescriptions from two dozen team doctors that added up to thousands of tablets of powerful painkillers and other dangerous drugs.
The painkillers most often prescribed for Boogaard were hydrocodone and oxycodone, both opium derivatives and highly addictive narcotics.
"Just the sheer number of prescriptions that were written – the only word that comes to mind is 'astonishing," says Dr. McCarthy. "There were so many people prescribing medications for this man."
At any given time, athletes often work with many different team doctors, and there doesn't seem to be an avenue of communication that guarantees one doctor will know what another has prescribed for a player.
This means there is very little oversight by professional sports leagues of the combination of drugs an athlete is taking. Ultimately, doctors are responsible to the team, not to the individual players.
According to the list of medications given to Derek Boogaard when he was with the Minnesota Wild, two physicians wrote prescriptions for him most frequently –Wild medical director Sheldon Burns and team doctor Dan Peterson, who both declined to comment to the fifth estate.
When Derek was playing for the New York Rangers, the majority of his prescriptions came from one of the team doctors, Ronald Weissmann, who also refused to be interviewed.
Despite Boogaard's two stints in rehab, team doctors continued to supply Boogaard with prescriptions for painkillers and Ambien, even though his rehab after-care agreement stipulated that he must remain drug-free.
Assembly-line injections
Overmedication is a problem many in the NFL are also unwilling to face.
Jeremy Newberry, who spent years as the all-pro center for the San Francisco 49ers, describes a dressing room assembly line for painkiller injections.
Prior to his death in 2011, team doctors continued to supply NHL player Derek Boogaard with prescriptions for painkillers and Ambien, even though his rehab after-care agreement stipulated that he must remain drug-free.
"They will clear 30 people out within three minutes. You tell a normal doctor that… and they're like, 'No, there's no doctor in the world who would do that.' Well, there's 32 doctors that I know that do it all around the NFL."
Newberry, who is now retired, says his current doctors blame those repeated injections of the anti-inflammatory painkiller Toradol – hundreds of them – for causing his kidneys to fail.
Super Bowl-winning quarterback Jim McMahon is among 1,300 former NFL players who have sued the league, claiming the indiscriminate use of medication such as painkillers has adversely affected their long-term health.
In November, United States federal drug enforcement agents conducted an unprecedented raid on three NFL teams as part of an investigation into the abuse of prescription medication in pro football, based on former players' claims.
'Operating a business'
Last fall, U.S. federal agents arrested Jordan Hart, a former pro hockey player who had become addicted to painkillers. After his retirement, Hart continued to get prescriptions from a member of his old minor league team's medical staff. Both are now charged with supplying pills to Derek Boogaard. Otherwise, there have been no charges laid.
Boogaard's teams and doctors have remained silent. The only public statement came from the NHL, which said it was not aware of an over-prescription problem.
In an interview with New York Times journalist John Branch, NHL Commissioner Gary Bettman said, "I'm not aware that there is a problem, that there's an overprescribing of painkillers… but in the final analysis, if somebody is intent upon getting drugs that they may want to abuse there are lots of places they can get them from, not just from team physicians."
Dr. David Juurlink, head of the division of Clinical Pharmacology and Toxicology at Toronto's Sunnybrook Hospital, says that many team doctors are deluding themselves into thinking they're acting in the players' interests.
"As soon as money and especially large amounts of money enter that equation, it's very easy for people to trick themselves into thinking that what they're doing is consistent with the Hippocratic Oath, when in fact what they're doing is operating a business instead."
Source:: http://www.cbc.ca/news/health/pro-sports-doctors-may-be-over-prescribing-drugs-to-players-1.2991961?cmp=rss