Miles Teller's Hot Body Transformation: How He Got Ripped for Upcoming Boxing Movie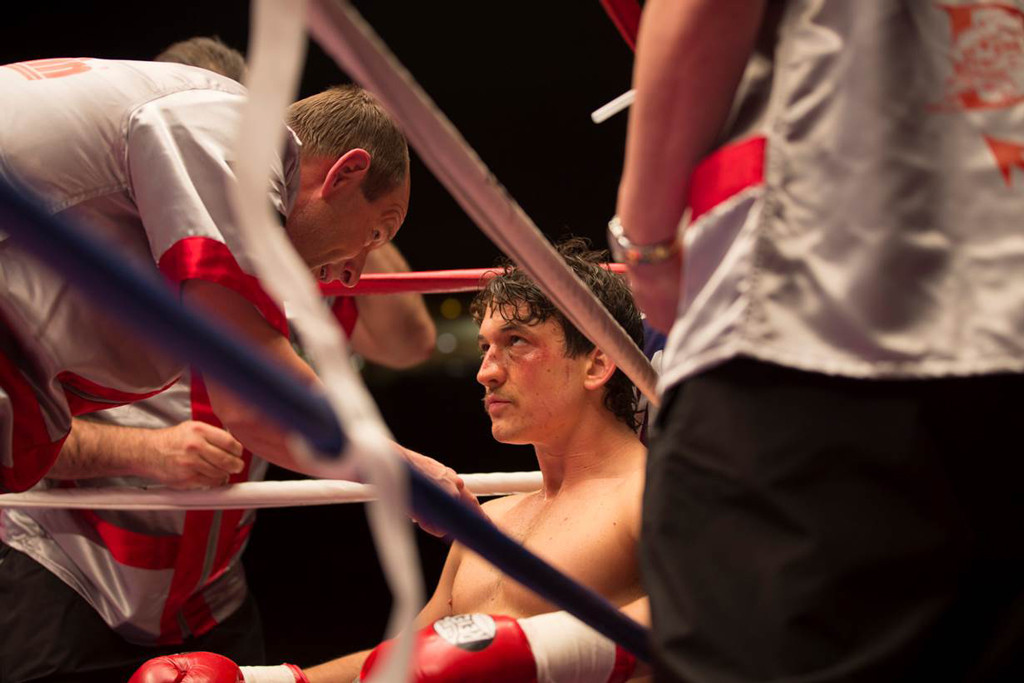 Icon Film Distribution
Get ready for lean mean fighting machine Miles Teller.
While we've seen a peek of his body in the one photo released so far from his upcoming drama Bleed for This, it sounds like he went through quite the physical transformation for his role as real-life boxer Vinny Paz.
"When I started training I was like 188 and like 18 percent body fat," Teller told me while promoting Insurgent (in theaters on March 20). "I got down to 168 and six percent."
Whoa!
That was for his first fight in the movie, but in the film, Paz actually goes up three weight classes. "For the last fight I was at 183," Teller said. "So I gained 15 pounds in like two and a half weeks."
How'd he do all this?
PHOTOS: Check out Insurgent's interactive movie posters!
Andrew Cooper/Lionsgate
"It started out with just diet and kind of fixing your body with that stuff," Teller explained. "And then I just got into really serious boxing training. I would do like four hours boxing, two hours weights [and] two hours physical therapy."
It was no easy feat.
"That was pretty killer," Teller said. "When I was filming the Fantastic Four and I was filming Insurgent, I was training for that. It was about an eight month process by the time it was all said and done."
Paz made an extraordinary comeback in the 1980s when he went from suffering a broken neck in a near fatal car accident to becoming a champion boxer.
Written and directed by Ben Younger, the movie also stars Katey Sagal and Aaron Eckhart.
PHOTOS: More stars who gained or lost weight for roles
RELATED VIDEOS:
Source:: http://ca.eonline.com/news/634361/miles-teller-s-hot-body-transformation-how-he-got-ripped-for-upcoming-boxing-movie?cmpid=rss-000000-rssfeed-365-topstories&utm_source=eonline&utm_medium=rssfeeds&utm_campaign=rss_topstories