Lauren Conrad Talks Marriage, Why Women Don't Have to Act Bitchy to Be Heard and Whether She'd Let Her Kids Do Reality TV!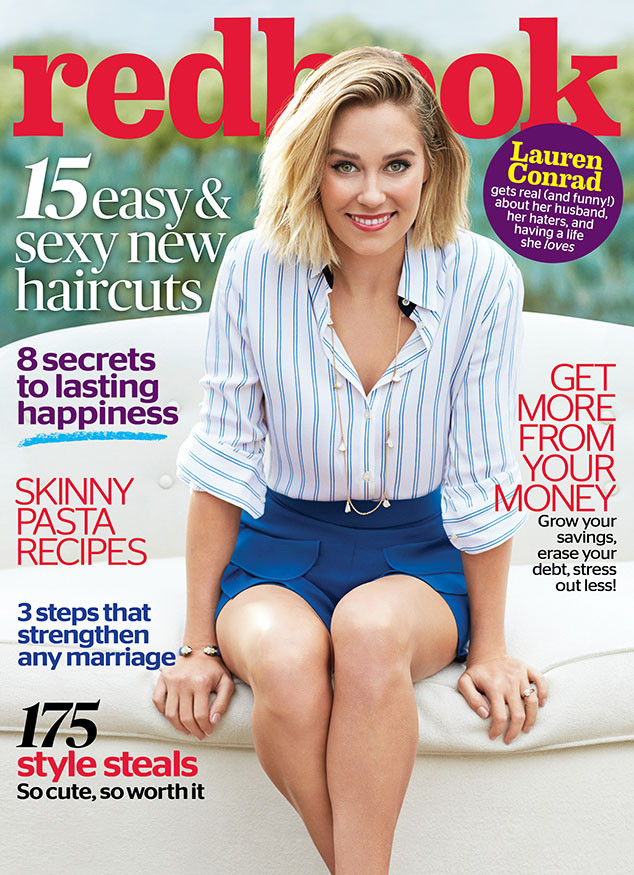 Matt Jones
Lauren Conrad may be designing bridesmaids dresses and turning into an all-around domestic goddess—but she was not bit by the wedding bug at a young age!
"I was never a person who was obsessed with the idea of marriage," the former star of The Hills turned author, designer and lifestyle maven says in the April issue of Redbook, featuring Conrad on the cover.
"I mean, I love weddings," she added, per an exclusive sneak peek at her interview obtained by E! News. "But [my husband] is the first person I ever thought I could marry."
Two and a half years after meeting on Valentine's Day, Conrad swapped vows with lawyer and musician William Tell on Sept. 13, 2014, in a picture-perfect ceremony held on the California coast. And who dressed the bridal party? Conrad's own Paper Crowns Bridesmaids collection, of course. (So you're forgiven for thinking that LC may have been a little "obsessed.")
PHOTOS: The Hills & Laguna Beach: Where are they now?
Matt Jones
The couple honeymooned in Italy and married life seems to be agreeing with Conrad—although it sounds as though her hubby has made TV time a little annoying.
"I watch The Good Wife with him and he's like, 'That's incorrect. You would actually do this…'" she told Redbook. "It's a nightmare!"
But speaking of piping up when no one asked, what does Conrad—as a female businesswoman who's interacted with, shall we say, a lot of big personalities over the years—think is important when it comes to making one's self be heard? 
Spoiler alert: It's not upping the bitchiness factor.
READ: All about Lauren Conrad's princess-ready line for Kohl's
Matt Jones
"I don't think so," she said when asked if women need to be overly assertive to be heard. "Over the last few years I've been able to work with several women who I really respected because they didn't take on that role of being a bitch.
"They were strong, but they were kind and they didn't need to shout to be heard. A lot of women feel like they need to be tough in order to be taken seriously. We have this idea that kindness is weakness, which I don't think is true."
Having apparently taken the kind road, a road that took her through the wilderness of reality TV, would Conrad sign off on her kids doing a show like the one that made her famous?
"I definitely wouldn't encourage my children to do reality television," she said.
The April issue of Redbook is on sale March 17—and The Hills: The Next Generation is happening never.
Shelly Strazis
PHOTOS: Lauren Conrad's beauty evolution
RELATED VIDEOS:
Source:: http://ca.eonline.com/news/633798/lauren-conrad-talks-marriage-why-women-don-t-have-to-act-bitchy-to-be-heard-and-whether-she-d-let-her-kids-do-reality-tv?cmpid=rss-000000-rssfeed-365-topstories&utm_source=eonline&utm_medium=rssfeeds&utm_campaign=rss_topstories