Johnny Depp Injured on Location for Pirates of the Caribbean Before Jack Sparrow Look-Alike Threatens Security Guard With Knife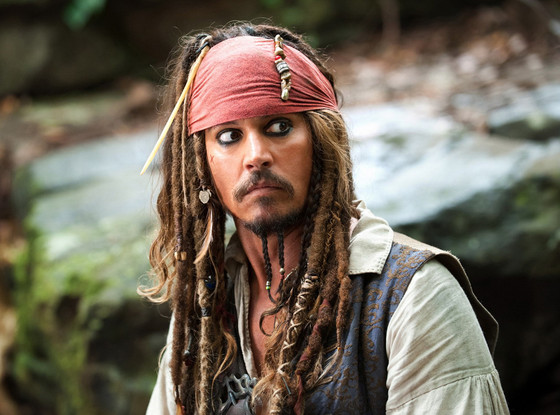 Disney Enterprises
A pirate's life for Johnny Depp isn't so easy after all.
Almost one month into production of Pirates of the Caribbean 5, multiple reports claim the Disney star sustained an injury to his hand over the weekend while on-location in Australia.
A spokesperson for Disney later confirmed the injury to The Wrap and assured fans that the movie's release date will remain unchanged.
The injury occurred just a few days before police began searching for a man who allegedly pulled a knife on security after trying to storm the set of the latest Pirates film.
According to local police, the individual was attempting to imitate a cast member Tuesday by wearing a pirate suit with a parrot sitting on his shoulder. 
PHOTOS: See the worst movie sequel titles
Disney, Cleveland Police Dept
Wearing a black tank-top with heavy eye makeup and long dreadlocks, the unknown man's appearance may have reminded some people of Depp's beloved character of Captain Jack Sparrow.
But trust us, the small similarities couldn't fool security.
Before entering the premises, the man in question was intercepted by a security guard. Soon after, the Depp look-alike produced a knife before fleeing the scene. Police are still investigating and searching for the man.
PHOTOS: Relive the best moments from Pirates movies 
Drama aside, the latest project in the Pirates of the Caribbean franchise has been filming in Australia for nearly a month after Disney announced the movie's release date was pushed back to next summer. 
Producer Jerry Bruckheimer told The Hollywood Reporter that there were issues with the script and needed some extra time before hitting the high seas once again. 
"We have an outline everyone loves but the script is not done," he told the publication. "We want a script that everyone's signed off on and a budget that everyone's signed off on." See the magic unfold when Pirates hits theatres July 10, 2015. 
PHOTOS: Here's why Johnny Depp's a movie star
RELATED VIDEOS:
Source:: http://ca.eonline.com/news/634288/johnny-depp-injured-on-location-for-pirates-of-the-caribbean-before-jack-sparrow-look-alike-threatens-security-guard-with-knife?cmpid=rss-000000-rssfeed-365-topstories&utm_source=eonline&utm_medium=rssfeeds&utm_campaign=rss_topstories