John Stamos Reveals Women Have Asked Him for After-Sex Selfies—Plus, Find Out His "Only True" Lovemaking Advice!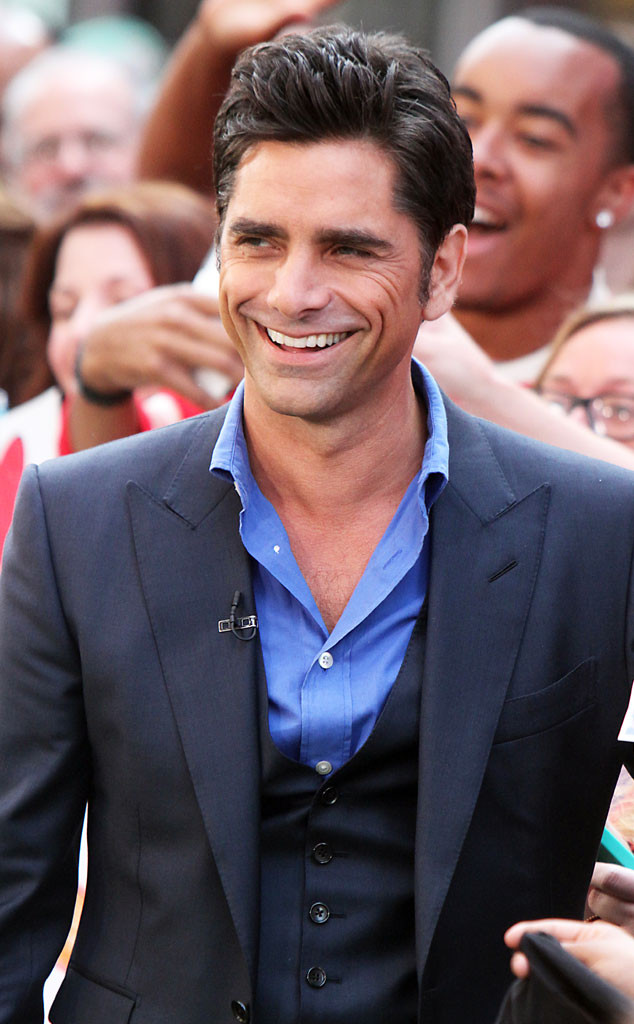 Roger Wong/INFphoto.com
This is a side of Uncle Jesse you've probably only fantasized about. Well, voilà! Your fantasy has come true.
Hollywood hunk and former Full House star John Stamos got very candid about his love life and his experiences doing the no-pants dance in a new book by Family Guy and The New Normal writer Ali Adler, titled How to F–k a Woman. Bow chicka bow wow!
And, as you might expect, the book has some interesting revelations. For example, Stamos revealed that a lot of women ask for after-sex selfies! No shame, ladies. No shame.
"A couple of women have wanted 'selfies' afterwards," Stamos tells Adler after suggesting he sometimes feels used (courtesy of Page Six), adding, "One girl really wanted my shirt, like a souvenir."
LOOK: It's a Full House reunion!
Stamos continued to note that he approaches sex in a musical way.
"I'm 51 years old. I've had some experiences but it's about listening, asking, talking…Maybe some girls are afraid of communicating," he says, "But I find most aren't if you ask, 'Does this feel good?' Or listen to her body like an instrument. I guess I do approach sex in a musical way. With me it's more rhythm than melody with a woman…but it's all listening. When music clicks you can feel it. You have to listen to other musicians. With women, you have to listen to their bodies."
And then he said this gem: "I'd rather have a woman have ten orgasms than me have ten orgasms." Oh, John, we're blushing!
However, Stamos took to Twitter to share his "only true advice" when it comes to lovemaking, and it's a good one:
BTW the only true advice I have: Introduce doughnuts into your lovemaking. (oh, and respect)
— John Stamos (@JohnStamos) March 20, 2015
Yesssss, doughnuts and respect for the win!
You can get the inside scoop on John Stamos' sex life when How to F–k a Woman hits shelves May 26.
PHOTOS: Full House stars then and now
RELATED VIDEOS:
Source:: http://ca.eonline.com/news/638277/john-stamos-reveals-women-have-asked-him-for-after-sex-selfies-plus-find-out-his-only-true-lovemaking-advice?cmpid=rss-000000-rssfeed-365-topstories&utm_source=eonline&utm_medium=rssfeeds&utm_campaign=rss_topstories