Jill Duggar and "Sweet Hubby" Derick Dilllard Have Date Night Amid Cat Cruelty Controversy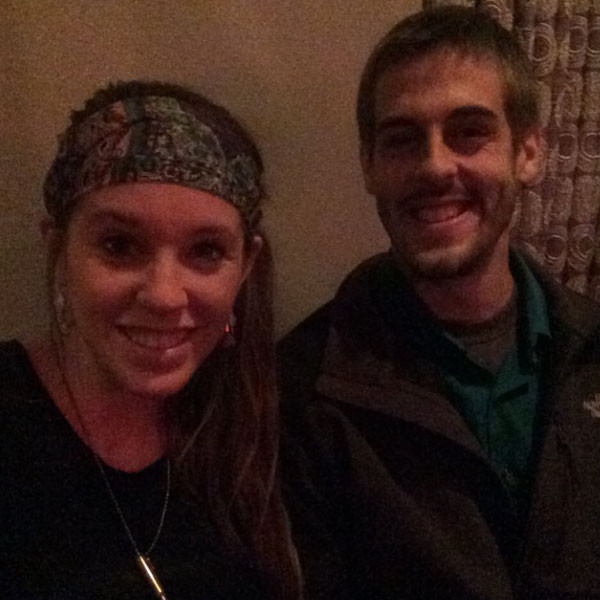 Instagram
The animal-loving community isn't exactly fond of Derick Dillard after he unapologetically hit a cat with his sled, but Jill Duggar doesn't seem too upset with the dad-to-be.
The pregnant 19 Kids and Counting star Instagrammed a picture Tuesday while "Out on a date" with her "sweet hubby." Jill didn't acknowledge the controversy surrounding the clip Derick posted just two days before, but countless commenters were quick to bring up his cruel treatment of the cat.
It's unclear whether Jill was present during Sunday's incident, but several members of the Duggar family were on hand cheering and laughing as Derick slammed into an unassuming feline with his sled. Jessa Duggar's husband Ben Seewald even gave Derick an extra push downhill in the direction of the cat.
PHOTO: Jill Duggar and Anna Duggar have a baby bump-off!
Instagram
Although the animal didn't appear to be hurt in the collision, commenters were quick to point out that the cat was almost certainly scared by the unnecessary collision. "How is this even funny?" asked one Instagram user. "I would think you would have some respect for all God's creatures. What a shame."
"Deliberately lining yourself up to slide directly into the cat is not something 'god' would want you to do," wrote another user. "And the horrible shrieks of laughter from your 'god-loving' family are just as bad. Hope you won't teach your children to treat animals like this."
Prior to this unfortunate event, the Duggars seemed to have a good track record with animals. Back in 2012, for example, family matriarch Michelle Duggar wrote on her TLC blog about her kids discovering kittens trapped in an insulation wall in their home and explained how the family worked together to ensure the cats had food, shelter and proper care.
NEWS: Jessa Duggar says God's judgment should scare you, warns he "justly condemns sinners to hell"
Instagram
"The kittens were just a week old, so at first I stayed up through the night feeding them," wrote Michelle. "At that point they were so small that we had to keep the youngest kids away. Jeremiah, Jedidiah, Justin, Joy-Anna, James, and Jason all researched what the kittens needed—like how much stimulation to give them and how often they needed to be fed. Finally after sleep deprivation started to set in after all the night-time feedings I told the kids I needed them to help with the day feedings."
Under Jessa's careful guidance, the younger Duggars took care of the kittens. Mom Michelle noted how "really great" it was to "see her "older children encouraging their brothers and sisters life, helping them to understand what it is to be responsible and caring."
Perhaps Derick needs to refresher on this.
PHOTOS: The Duggar family's best Instagram pics
RELATED VIDEOS:
Source:: http://ca.eonline.com/news/631852/jill-duggar-and-sweet-hubby-derick-dilllard-have-date-night-amid-cat-cruelty-controversy?cmpid=rss-000000-rssfeed-365-topstories&utm_source=eonline&utm_medium=rssfeeds&utm_campaign=rss_topstories