January Jones is no longer a blond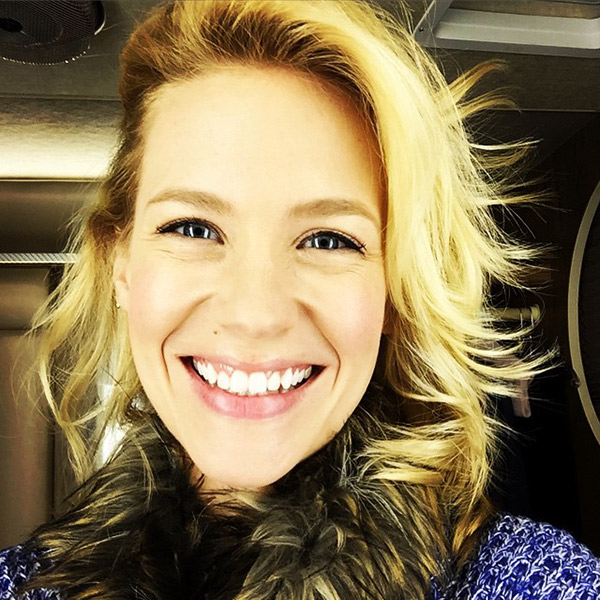 Jones pre-colour (Photos: Instagram/januaryjones)
January Jones is no longer a blond. The Mad Men-actress took to Instagram to debut her new hue, which we're calling lavender meets rose. At Paris Fashion Week, Louis Vuitton sent a pink-haired model down the runway, and the beauty team has stated our preference[1] for bright hues. Could we see a resurgence of vivid hair this summer? Here's hoping. See below for photos of the new look.
During colour
Post-colour
What do you think of the new look?
READ MORE
8 products you need for supermodel skin[2]
Paris fashion week beauty from Miu Miu, Louis Vuitton and McQueen[3]
The 20 best Instagrams from Paris Fashion Week[4]
Similar Posts:
You might also like
About Victoria DiPlacido
Rather than feeling overwhelmed when walking into a Sephora, I am decidedly zen. The beauty biz is my happy place. Whatever product or treatment promises dewy, glowing skin—retinoids, acids, oils, hydrating cloth masks—I want to know more. (Good thing I'm on the beauty team.) What stands out to me? If it's Beyoncé-backed, I'm in. Punny or tongue-in-cheek product names (OPI wins at this game: their Bastille My Heart nail polish is a personal favourite) don't hurt, either. But nothing makes me happier than discovering a life-changing product so I can share it with ELLE readers in print and online.
References
^ has stated our preference (www.ellecanada.com)
^ 8 products you need for supermodel skin (www.ellecanada.com)
^ Paris fashion week beauty from Miu Miu, Louis Vuitton and McQueen (www.ellecanada.com)
^ The 20 best Instagrams from Paris Fashion Week (www.ellecanada.com)
Source:: http://ellecanada.com.feedsportal.com/c/34164/f/621200/s/445c8d60/sc/14/l/0L0Sellecanada0N0Cblog0C20A150C0A30C130Cjanuary0Ejones0Elonger0Eblond0C/story01.htm