Jackets' David Clarkson fits in, will miss 4-6 weeks with torn muscle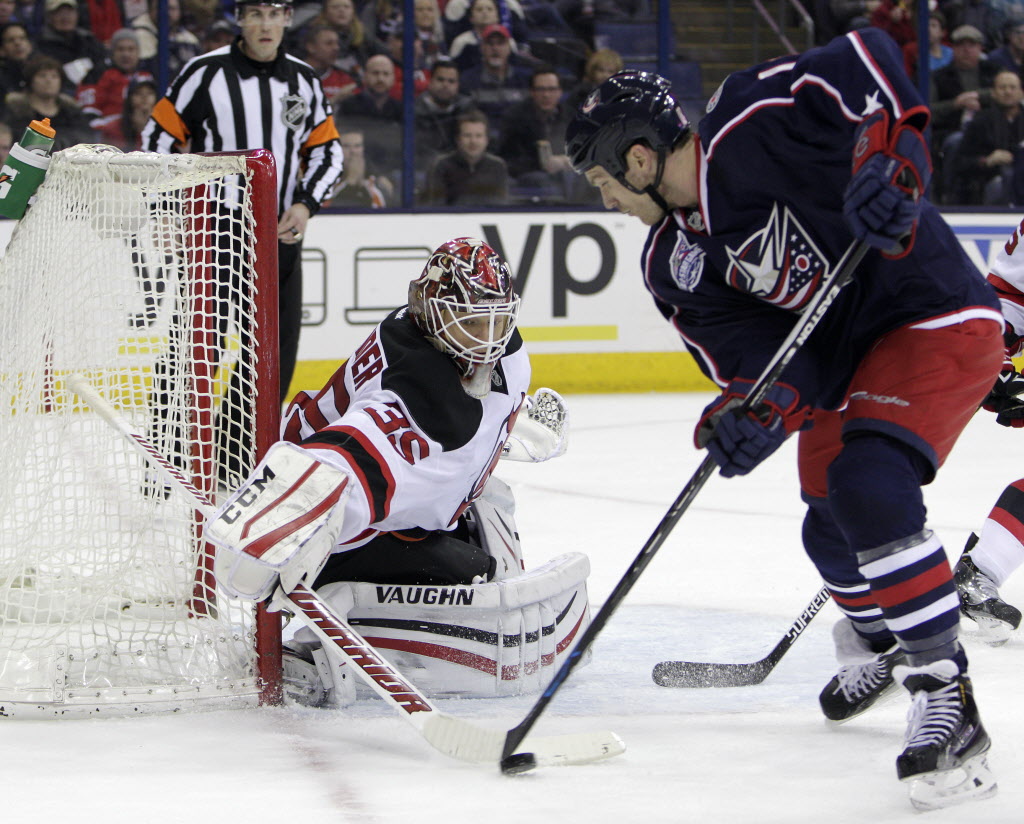 New Jersey Devils' Cory Schneider, left, makes a save against Columbus Blue Jackets' David Clarkson during the second period of an NHL hockey game Saturday, Feb. 28, 2015, in Columbus, Ohio. (AP Photo/Jay LaPrete)
COLUMBUS, Ohio — Columbus Blue Jackets right wing David Clarkson will miss four to six weeks with a torn oblique muscle suffered Tuesday night against the Washington Capitals.
The injured-ravaged club has totalled 406 man-games lost to injury with 19 games remaining. Last season's total was 292.
The 30-year-old Clarkson was acquired Feb. 26 from Toronto for injured right wing Nathan Horton. He was scoreless in three games.
Teammates on the injured list include centre Boone Jenner (stress fracture in back, has missed last 32 games); left wing Jeremy Morin (elevated heart rate, missed last 17); defenceman Ryan Murray (high ankle sprain, missed last 13), and right wing Jack Skille (shoulder, out remainder of season). Three other Blue Jackets are also sidelined.
Source:: http://www.canada.com/sports/Jackets+David+Clarkson+fits+will+miss+weeks+with+torn+muscle/10861890/story.html