#IndigenousEyes photo contest puts lens on aboriginal elders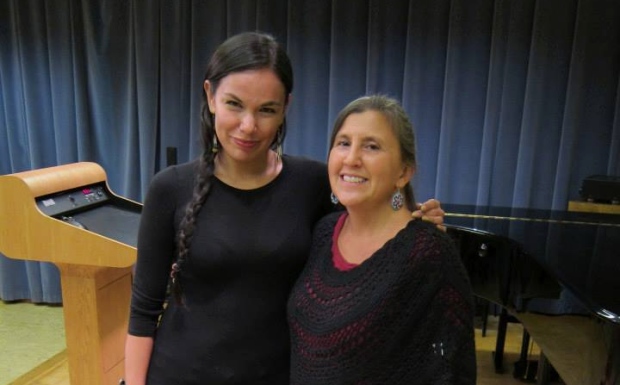 Lisa Charleyboy (left) and Pahan Pte Ste Win met at an indigenous writing residency at the Banff Centre for the Arts. (Lisa Charleyboy)
This spring Charleyboy will join her new family for a vision quest rite of passage and in August she'll join them for a sun dance.
"I've learned how important it is to create strong bonds and relationships and to make those a priority in life over career. We forget how important family relationships and the community really is," she said.
We know that many of you out there have your own stories about relationships with elders, and we want to see your photos of the people you've learned from.
​​Last year's contest focused on photos of aboriginal youth around B.C. and we received more than 500 entries.
Personally, I was inspired by the creativity and pride on display in all those photos.