Indianapolis Colts sign veteran wide receiver Andre Johnson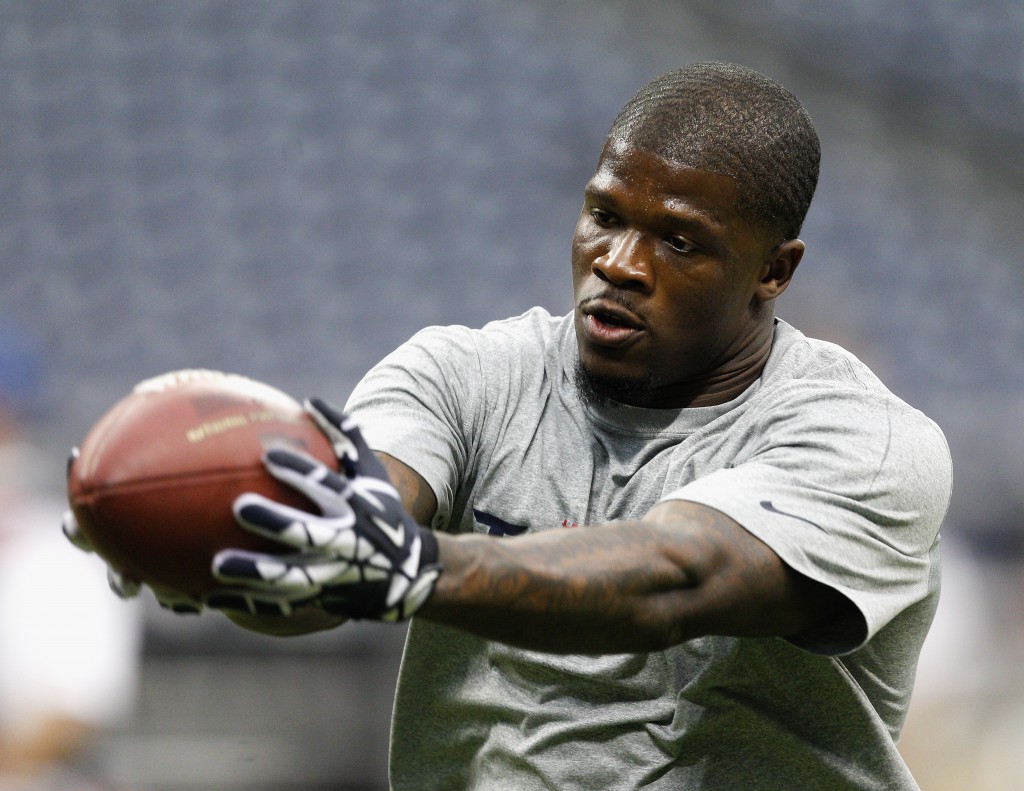 INDIANAPOLIS — Long-time star receiver Andre Johnson has signed with the Indianapolis Colts.
A standout for the Colts' divisional rivals, the Texans, who made two All-Pro teams and seven Pro Bowls, Johnson was released by Houston. He joined Indianapolis on Wednesday.
Johnson, 33, holds the NFL record with 21 career games with 10 or more receptions and 100 or more yards receiving. He has 10 games with at least 10 receptions and 150 yards receiving, tied with Jerry Rice for the most in NFL history.
The Colts released veteran wideout Reggie Wayne this off-season, and Johnson will move into his spot. He's never had a quarterback the calibre of Andrew Luck throwing to him.
Yet, since being selected as the third overall pick of the 2003 draft, Johnson has the most receptions and yards of any player during that span.
Source:: http://www.canada.com/sports/Indianapolis+Colts+sign+veteran+wide+receiver+Andre+Johnson/10880841/story.html