How Does Chris Soules Rank Amongst the Best and Worst Bachelors of All Time?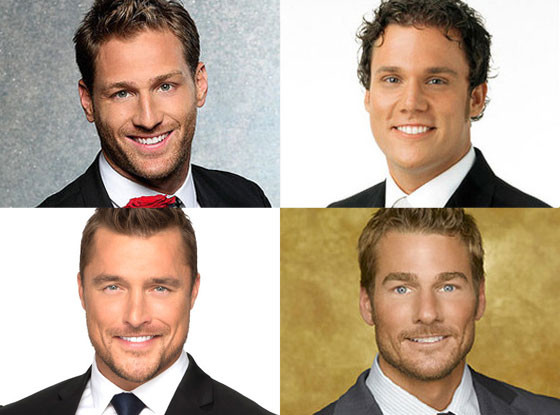 ABC
You guys like corn. You really like corn!
In addition to the corny, Chris Soules also brought actual corn to the table as the Bachelor. You know, because he's a farmer. 
But just because he's a small-town boy from Iowa, doesn't mean Chris didn't have his fun during this season of The Bachelor, making a name for himself as the Bach who kissed the most ladies…and who dealt with the craziest batch of contestants in some time.
After the premiere, we asked you to weigh in on how Chris compared to the rest of the 17 dudes that came before him. The results? He came in second, only to Sean Lowe. 
CLICK: It's official: Chris is joining Dancing With the Stars!
When we chatted with host Chris Harrison earlier in the season, we were curious to know how he thought fans would view Chris after his journey ended. 
"I feel like at the end, everyone will say good bad, no matter what you think of all the choices he makes along the way, he left everything out on the field, the corn field I guess….[he] really put his heart into this," Harrison said. "He really put everything he had. I don't think you'll have the perception of somebody like a Juan Pablo [Galavis] who was never really in it to walk away with a wife."
And yes, it's safe to spoil that Chris definitely managed to score more points with fans in our poll than his polarizing predecessor Juan Pablo Galavis!
But did he finally managed to best Sean Lowe, who is currently happily married to season 17 winner Catherine? After Chris' sweet proposal to Whitney in the finale, we once again asked you to vote whether you loved or hated him as the Bachelor. 
To find out where Chris ranks amongst the best and worst Bachelors of all time, click through our updated gallery below!
CLICK NOW! THE OFFICIAL RANKING OF THE BEST AND WORST BACHELORS OF ALL TIME
RELATED VIDEOS:
Source:: http://ca.eonline.com/news/633900/how-does-chris-soules-rank-amongst-the-best-and-worst-bachelors-of-all-time?cmpid=rss-000000-rssfeed-365-topstories&utm_source=eonline&utm_medium=rssfeeds&utm_campaign=rss_topstories