From Toronto Maple Leafs' Salutegate to the infamous tweet on TSN: A look at the team's many strange moments this season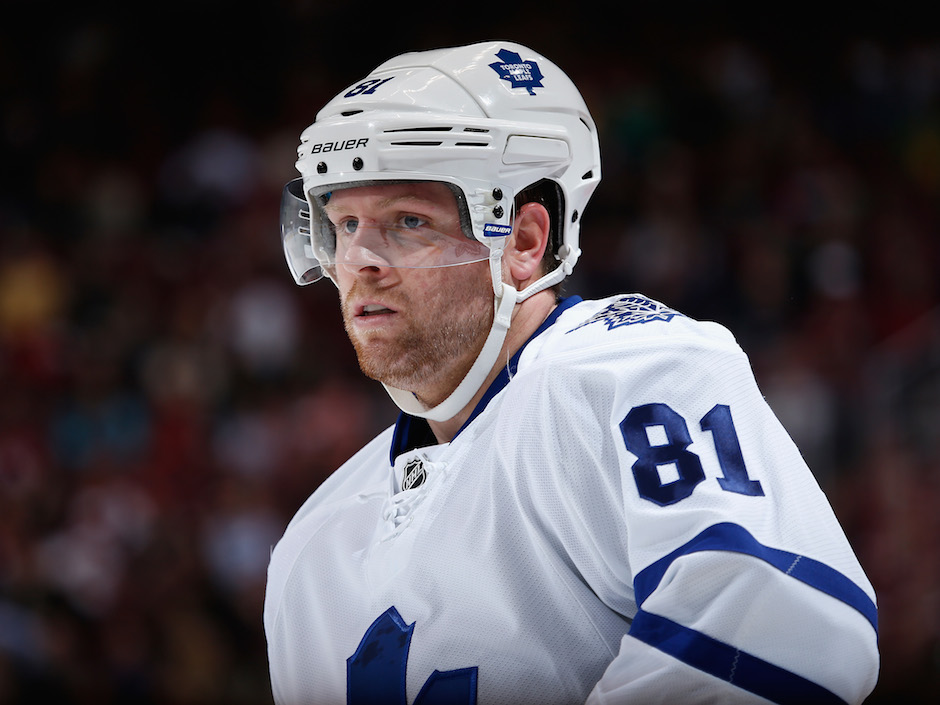 TAMPA, FLA. — Another day, another fire to put out.
Here is a rundown of all that has happened so far:
"Phil hates Randy"
The season had not even begun when a Toronto Star story surfaced on the first day of training camp that painted Phil Kessel as a coach killer. According to unnamed sources, new assistant coach Steve Spott had shared an anecdote during a summer coaching clinic in which Kessel refused to try a breakout strategy. Faced with this apparent insubordination from the star player, story had then-head coach Randy Carlyle looking the other way because "we're fired here before out of here."
" 'Phil hates coaches,'" an unnamed attendee to the clinic was quoted in the story. "'He hates Randy. He hates me and I don't even know him yet.'"
Kessel denied that he and Spott had spoken about hockey over the summer and inadvertently provided his detractors more fodder by claiming he had "only skated about 10 times this off-season."
"It's nice when we're or in Buffalo"
It costs a lot of money to see a game in Toronto, where tickets are among the most expensive and hardest to get in the NHL. So it's not shocking that fans regularly flock to nearby arenas in Buffalo, Detroit and Ottawa to see the Leafs play.
The Leafs — as any team would — appreciate that. But the Leafs recently had been booed and had seen two jerseys tossed in just four home games. So the post-game comments that followed a 1-0 overtime loss in Detroit on Oct. 18, were clearly a response.
"It's probably better energy than we get back in Toronto," Lupul said that night. "It's nice when we're here or in Buffalo."
James van Riemsdyk echoed that sentiment, saying: "That was probably some of the best support I think we've gotten since I've been here."
"It was kind of surreal"
Carlyle was inside an Ottawa mall on Oct. 22 when his mid-morning walk was interrupted by an announcement to evacuate the area and move to safety. He had no idea what was going on. But steps away from where he was — and directly across the street from the Leafs' hotel — a gunman had shot and killed Canadian Forces Corporal Nathan Cirillo, who was standing guard at the War Memorial.
Some players reported hearing the gunfire from their rooms. "It was hard to watch and a little frightening," Nazem Kadri said later. "You never think that it could happen in a country like Canada."
That night's game against the Senators was postponed and rescheduled. When the Leafs returned to Ottawa for the makeup game on Nov. 9, they participated with the Senators in a ceremony at the War Memorial.
Salutegate
Three days after losing 6-2 to the comically bad Buffalo Sabres, the Leafs lost 9-2 on home ice to the Nashville Predators. Fans, clutching metaphorical pitchforks and torches, wanted changes.
Fire the coach. Make a trade. Anything. General manager Dave Nonis preached patience, though.
The players, meanwhile, escalated their us-versus-them attitude. After winning their next game, the team left the ice without raising their sticks in the air to salute the crowd. Although a pretty new tradition in hockey, its absence that night was noticed and became another talking point.
Captain Dion Phaneuf later explained the players broke the tradition for reasons of superstition, which prompted one reporter to yell: "Why don't you bite the head off a chicken?"
"It's one of those things where we didn't intend for it to be as big a deal as it is," defenceman Cody Franson said. "It was just a routine thing. We meant no disrespect by it."
"Our team was not trending in the right direction"
Despite winning six straight games at the beginning of December, the Leafs lose seven of the next nine. A 5-1 loss in Winnipeg on Jan. 3 ends a seven-game road trip necessitated by the world junior hockey tournament. Carlyle is fired three days later.
"You think it's my fault?"
The day after Carlyle was fired, his predecessor as Leafs coach came to his defence. Ron Wilson had coached the Leafs for four seasons and had similar — if not worse — results. His conclusion: the players are to blame.
"Some of the core players have failed under two or three different coaches, so it's got to be the players' fault," Wilson said in an interview with TSN Radio's Toronto affiliate. "You'd have to surmise that some of them might be uncoachable."
Things came to a head for Kessel in the dressing room later when a Toronto Star columnist asked for Kessel's reaction to Wilson's assertion that he is a difficult player to coach.
"You think it's my fault? Is that what you're saying?" Kessel asked, exasperated. He called his questioner "an idiot."
"Whenever we made a mistake, it ends up in the back of the net"
Toronto won its second game under interim head coach Peter Horachek on Jan. 9. The Leafs wouldn't win again until Feb. 7, a streak of 11 games that set a franchise record. They managed just one shootout point in the stretch and were shut out four times.
"People should be ashamed"
It started accidentally. But, like everything else, it ballooned into something more.
On Monday, TSN aired an inappropriate and disparaging tweet involving Joffrey Lupul, Dion Phaneuf and Phaneuf's wife, actor Elisha Cuthbert, during its live trade deadline broadcast. In his own Twitter post, Lupul compared TSN to TMZ. The network apologized shortly after from the Twitter account of its PR department. The next night, after being threatened with a lawsuit, the network apologized on the air several times.
TSN just a poor mans TMZ. Embarrassing.
— Joffrey Lupul (@JLupul) March 2, 2015
But the story did not end there. The following day in Florida, a heated and emotional Kessel took a stand against all the supposed negative attention Phaneuf has received this season.
"I don't think anyone deserves to be treated like that, and I think a lot of media here in the media should be embarrassed what they said about him, in general," Kessel said. "It's embarrassing."
Some social media users continued to try to bait and disparage those involved. On Wednesday, Lupul threatened to sue one commenter on Instragram — "how's your legal representation?" — and then threatened to fight — "or handle it like men and step outside."
When asked about the incident on Thursday, Lupul said "No comment."
Source:: http://www.canada.com/sports/hockey/From+Toronto+Maple+Leafs+Salutegate+infamous+tweet+look+team/10864725/story.html