Did Harper Lee Really Want to Release New Book? Alabama Investigating Claim of Elder Abuse Against To Kill a Mockingbird Author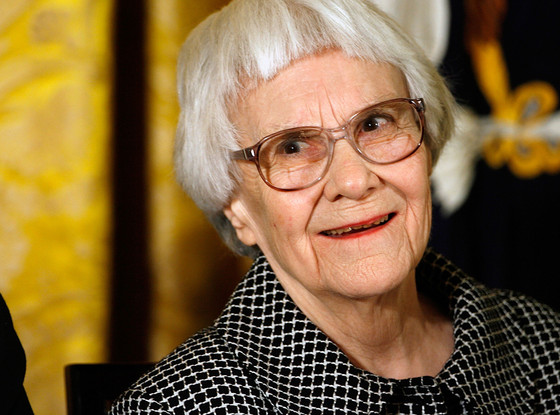 Chip Somodevilla/Getty Images
Is it possible that Harper Lee still doesn't want to publish the now hotly anticipated follow-up to her 1960 classic To Kill a Mockingbird?
The state of Alabama is investigating the quality of the iconic author's care at the assisted-living facility where she resides in the wake of ongoing concern over whether the 88-year-old Lee was capable of consenting to the publication of Go Set a Watchman, which she worked on before Mockingbird and which ended up giving rise to the classic tale of Scout, Jem and their lawyer father Atticus Finch, one of the most upright men in all of fiction.
Since Lee only published the one novel, the eyebrow-raising announcement that No. 2 was on the way also gave rise to the question: Whose decision was it, really?
READ: Did Harper Lee just respond, quite lucily, to a reporter? The reporter says so!
Lee's attorney, Tonja B. Carter, found the manuscript last August and negotiated the publishing deal with HarperCollins and Carter, HarperCollins and Lee's literary agent have said that she endorses the publication of Go Set a Watchman. 
According to the New York Times, meanwhile, investigators with the state Human Resources Department and Alabama Securities Commission interviewed Lee last month and have spoken with employees at her her care facility, the Meadows, as well as with her friends and acquaintances while checking up on at least one claim that the writer may have been a victim of elder abuse.
"It's a call only God or a doctor can make," Philip Sanchez, a lawyer and family friend who served as a pallbearer at the funeral of Lee's older sister Alice, who died at 103 in November, told the Times. "I am more concerned that Nelle [Lee's born first name] is content than the discussion of her cognizance."
Judging by the Times' story, the state of Lee's well-being is debatable, depending on who you ask, with some calling her still lucid and others questioning how with it she still is. 
PHOTOS: Courtesy of The Soup, some revised children's books for your reading pleasure
RELATED VIDEOS:
Source:: http://ca.eonline.com/news/635237/did-harper-lee-really-want-to-release-new-book-alabama-investigating-claim-of-elder-abuse-against-to-kill-a-mockingbird-author?cmpid=rss-000000-rssfeed-365-topstories&utm_source=eonline&utm_medium=rssfeeds&utm_campaign=rss_topstories