Breaking: Taylor Swift has a twin! We're serious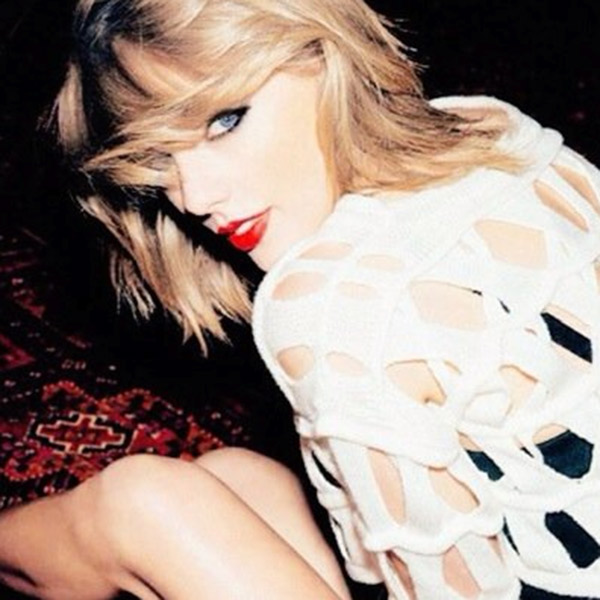 (Twitter/@taylorswift13[1])
By Jasmine Roberts
Just in case you don't know, Taylor Swift has a twin walking the streets among us. But not to worry, Taylor found her and has now made her "Insta-famous"[2]. That's a thing right?
Meet Morgan Jensen aka Taylor's twin who just about had a heart attack when she found out that not only did her idol Taylor Swift know about her, but she reblogged an image on Tumblr of Morgan saying "Lol I thought that was me." Us too Taylor, us to.
See Taylor Swift's long lost twin Morgan Jensen after the jump…

(Tumblr/kirawiftie[3])
So what did Morgan Jensen do when she found out. Lose her mind of course, telling Cosmopolitan that she threw her phone around for a couple of hours in excitement. This is of course the next natural step.
Morgan has mentioned that she's constantly been mistaken for the mega star. Announcing that while attending T-Swift's concert in Nashville people were lining up to take a picture with her, screaming Taylor Swift has a twin. Move aside Karlie Kloss[4], Taylor's got a new twin in town.
Talk about living the dream.
READ MORE:
Celebrity style: Taylor Swifts style evolution[5]
ELLE Interview: Taylor Swift[6]
Similar Posts:
You might also like
References
^ (Twitter/@taylorswift13 (twitter.com)
^ "Insta-famous" (www.ellecanada.com)
^ Tumblr/kirawiftie (kiraswiftie.tumblr.com)
^ Karlie Kloss (www.ellecanada.com)
^ Celebrity style: Taylor Swifts style evolution (www.ellecanada.com)
^ ELLE Interview: Taylor Swift (www.ellecanada.com)
Source:: http://ellecanada.com.feedsportal.com/c/34164/f/621200/s/44c0a658/sc/17/l/0L0Sellecanada0N0Cblog0C20A150C0A30C240Cbreaking0Etaylor0Eswift0Ehas0Ea0Etwin0Ewe0Eare0Eserious0C/story01.htm