Australian rugby star Hayne to join 49ers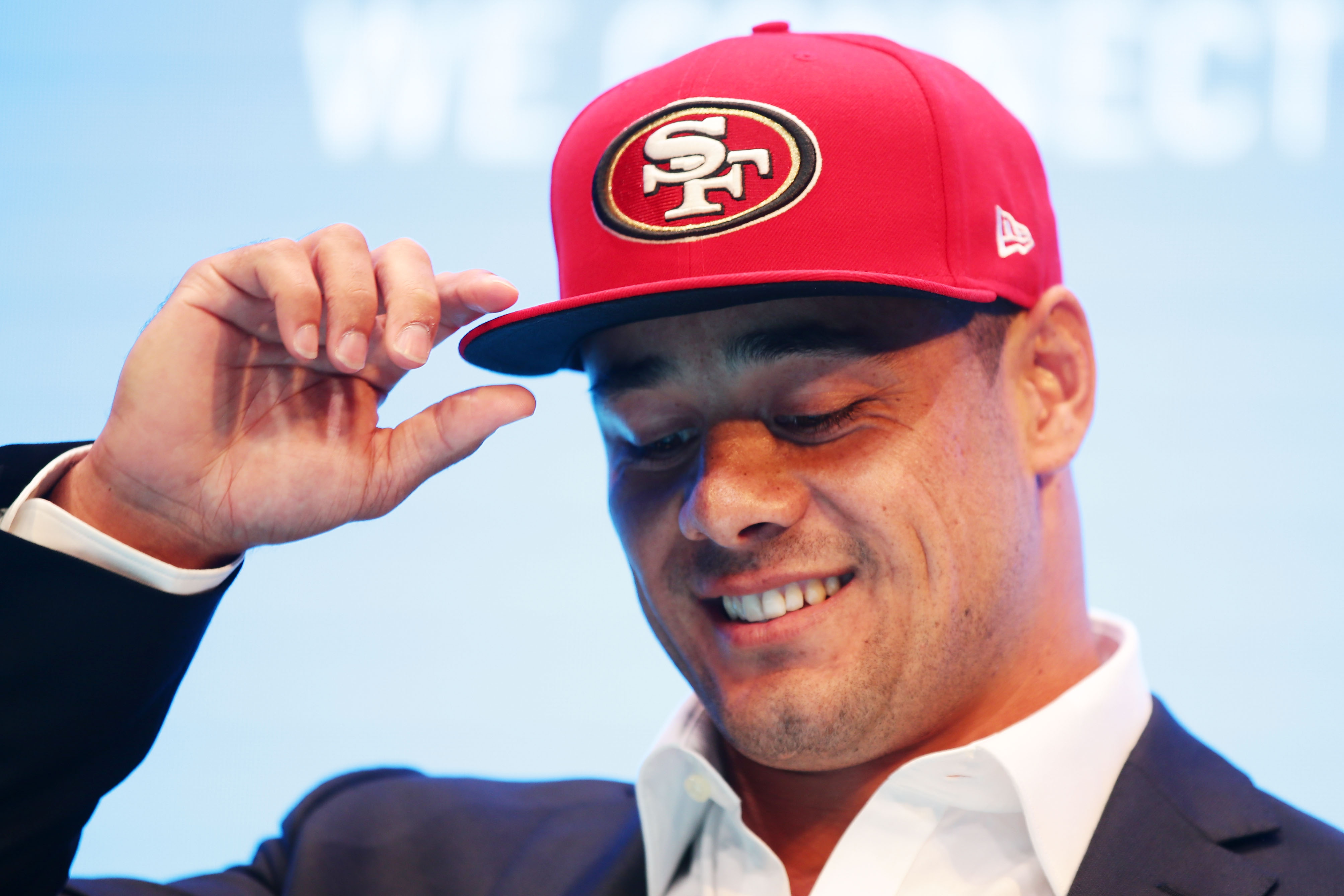 SAN FRANCISCO — Australian rugby star Jarryd Hayne has agreed to a contract with the San Francisco 49ers.
He is expected to receive $100,000 US guaranteed.
Hayne is giving up his career in the Australian National Rugby League to pursue an NFL job across the world. He likely will compete for a job as a running back and return man on special teams.
The 27-year-old Hayne, who is six-foot-two and 220 pounds, held a news conference in Sydney to announce he would join the 49ers. San Francisco is beginning to build a roster for new coach Jim Tomsula, who replaced the departed Jim Harbaugh in mid-January after the Niners (8-8) missed the playoffs for the first time since the 2010 season and following three straight trips to the NFC championship game.
Tomsula's experience coaching in NFL Europe helped sway Hayne, who also generated interest from Detroit and Seattle. In December, the Lions acknowledged that Hayne visited with them during his tour of NFL teams after a workout in San Diego. Hayne also visited the Pacific Northwest and toured the University of Washington and Seahawks headquarters in September.
Renowned for his acceleration and counter-attacking skills in rugby, Hayne said he believes he has the ability to make it as either a punt returner or kick returner. The 49ers appreciate versatility and depth, perhaps something Hayne could offer at a couple of positions.
Seahawks coach Pete Carroll was asked about the transition for a rugby player though the coach didn't meet with Hayne.
Carroll noted that rugby players would be naturals to try to make the switch to football given the similarities in skill sets.
"You're looking for great athletes to make the transition because the guys on our level are fantastic athletes," Carroll said. "But there is just a lot of general carry over because it's running, and making people miss, and hitting, and tackling, and being tough and physical and all that stuff."
Now, Carroll and the Super Bowl runner-up Seahawks could be facing Hayne in the NFC West.
Source:: http://www.canada.com/sports/Australian+rugby+star+Hayne+join+49ers/10858442/story.html