Another celebrity has named their daughter James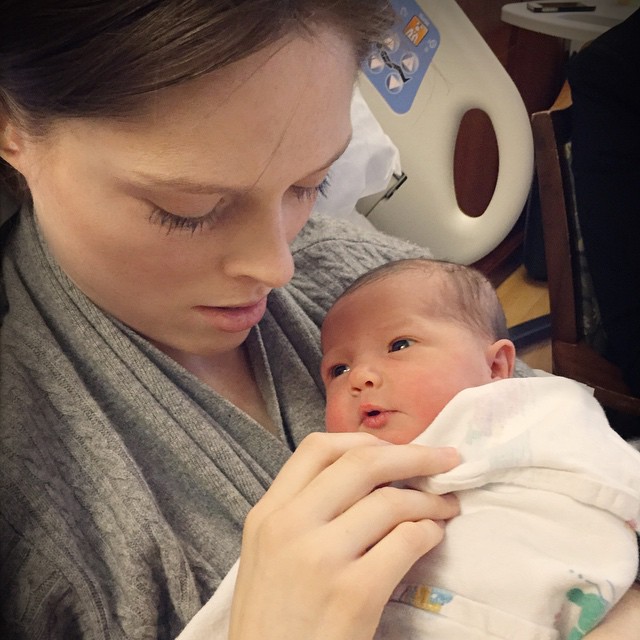 James II. (Instagram.com/cocorocha)
Look out Isabella, Sophia and Olivia: There's a new hot baby girl name on the block, and well, it's actually a boy's name.
Coco Rocha (congrats, btw) just had her first baby, and, in characteristic social media savvy fashion, announced the baby name by creating its very own Instagram account: "Ioni James Conran". Named after her father (uh, James Conran) this makes baby Rocha the second celebrity baby named James is two weeks, the first being Blake Lively and Ryan Reynolds progeny, the infant formerly known as Violet.
Lump in Ashton and Mia's little lady "Wyatt", and I think we can safely call "trend".
READ MORE:
5 minutes with model Joan Smalls
[1]5 minutes with model Karlie Kloss[2]
Similar Posts:
You might also like
About Sarah Laing
I can never finish The New Yorker before the next one arrives in the mail. I still haven't found that wear-anywhere mid-heel shoe, and I despair of locating the perfect red lipstick. I'm still working on making 'hats my thing', and I can kick my coffee habit anytime I want, okay? What I do know? Gone With the Wind is the greatest movie ever, and bliss is scrambled eggs on crunchy white bread.
References
^ 5 minutes with model Joan Smalls (www.ellecanada.com)
^ 5 minutes with model Karlie Kloss (www.ellecanada.com)
Source:: http://ellecanada.com.feedsportal.com/c/34164/f/621200/s/44f0d748/sc/14/l/0L0Sellecanada0N0Cblog0C20A150C0A30C30A0Canother0Ecelebrity0Enamed0Edaughter0Ejames0C/story01.htm