Anna Maria Clement, Hippocrates Health Institute co-director, under investigation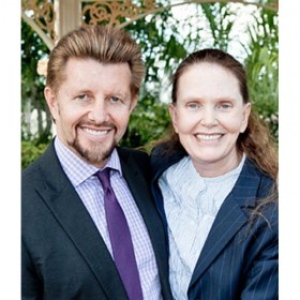 Anna Maria Clement, co-director of Florida's Hippocrates Health Institute, where two Ontario First Nations girls with leukemia were treated, is being investigated by health department officials for allegations of "unlicensed practice of a health-care profession," CBC News has confirmed.
Brian and Anna Maria Clement are co-directors of the Hippocrates Health Institute in Florida. Documents say the Florida Department of Health has found probable cause to believe Anna Maria Clement is practising naturopathic medicine without a licence. (Hippocrates Health Institute)
Florida's Department of Health says it has found probable cause to believe Clement is practising naturopathic medicine without a licence, according to a notice to cease and desist dated Feb. 25, 2015.   
As CBC News previously reported, her husband and co-director Brian Clement faces similar allegations of misrepresenting himself as a doctor. He has been fined more than $3,000 US for practising medicine without a license. He was given 30 days to respond to the finding and the fine.
Brian Clement has previously told CBC News he doesn't treat anyone at the institute, but rather teaches people to heal themselves.
The Department of Health says the investigation into Anna Maria Clement was sparked by a complaint from Steven Pugh, former director of nursing at the Hippocrates Health Institute.
"Pugh … stated that Clement would tell patients not to take their medications," it says in the documents, obtained by CBC News.
Penalties for the offences alleged range from fines to jail time. 
Last July, Makayla Sault, an 11-year-old who was fighting leukemia, attended Hippocrates.
She suffered a relapse last fall and died in January. Another girl with leukemia who cannot be identified left chemotherapy in August to attend Hippocrates.
Source:: http://www.cbc.ca/news/aboriginal/anna-maria-clement-hippocrates-health-institute-co-director-under-investigation-1.2985456?cmp=rss