And The Bachelor Chris Soules Chose…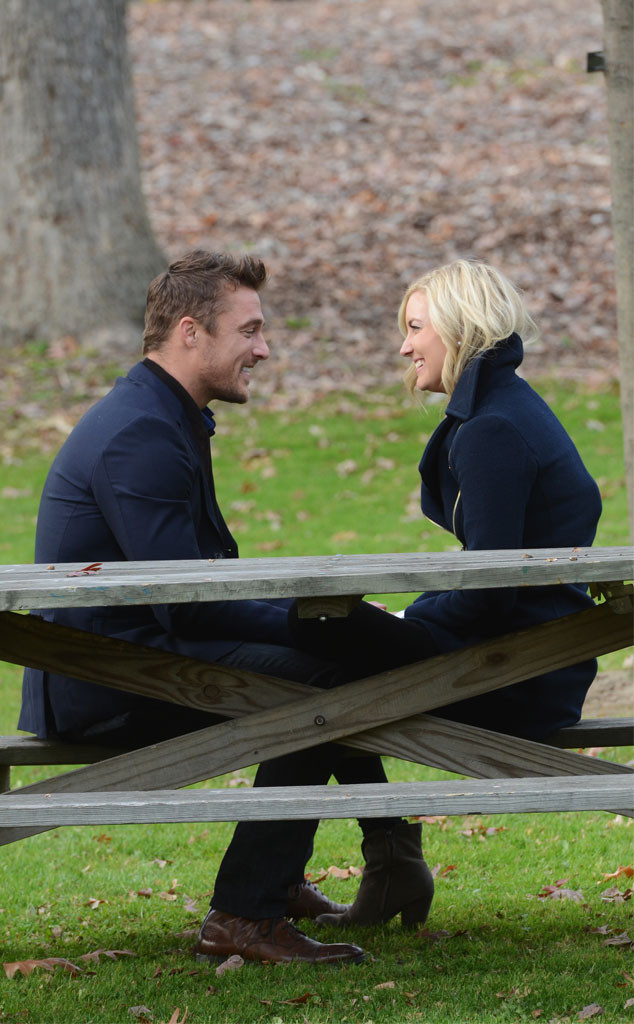 ABC
Chris Soules is officially engaged, and we couldn't be happier with who he chose. 
At the end of (the first part of) tonight's Bachelor finale, Chris proposed to Whitney Bischoff, and it was the cutest thing ever. 
The final rose ceremony took place in his family barn, aka the place where Chris raised his first pig. Chris first had to say goodbye to Becca, who spent most of the episode unable to tell Chris whether or not she was in love with him, and when she would even be ready to commit to their lives together. 
Chris let her down very easily, explaining that it just didn't seem like she was ready, and then it was time for the proposal. 
"I came here with an idea of who you were, and I've never been disappointed," Whitney told Chris, and he responded in kind. 
MORE: So are Chris and Whitney planning a wedding? Get the scoop!
"Probably one of the best days of my life when we got to crash a wedding together, and I was like, holy cow, this woman is perfect for me. And being able to have you here to day and being able to have you here in Iowa and meeting my family and seeing how they reacted to you…It's not work for us. It's natural, and it's like we both want the same thing, and it feels so right, and it feels so perfect, and that's what I want for the rest of my life. I love you." 
And that's when he got down on one knee and said those three little words, "Will you marry me?" before slipping the ring on her finger. 
Unfortunately, the ring only made it to Whitney's knuckle, but it didn't matter in the slightest. Adorable.
Come back later for more coverage of the three-hour finale, including the name of the next Bachelorette!
CLICK: Can you guess which Bachelor/Bachelorette couples are still together?
RELATED VIDEOS:
Source:: http://ca.eonline.com/news/633793/and-the-bachelor-chris-soules-chose?cmpid=rss-000000-rssfeed-365-topstories&utm_source=eonline&utm_medium=rssfeeds&utm_campaign=rss_topstories