7 Reasons Why Taylor Swift and Calvin Harris Would Actually Be the Perfect Couple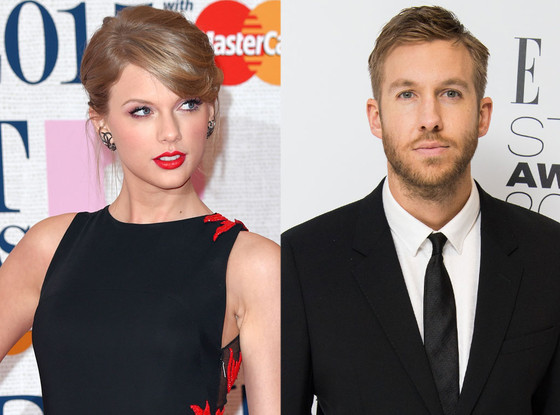 Getty Images
Whether they are or they aren't, they need to be.
Taylor Swift and Calvin Harris have been at the center of dating rumors after being spotted out and about together recently. From matchy-matchy grocery runs to Whole Foods to getting extra cuddly during a Kenny Chesney concert, there are definitely signs to suggest that something romantic is happening between these two stars.
And we are all for it!
Although neither of the celebs have come out and said anything about being Hollywood's latest couple (and obviously we're no matchmakers…at least not for real), we're still going to entertain the idea just for a second to properly illustrate all of the reasons why T.Swift and the EDM producer would actually be perfect for each other—because they would be.
Here are a few reasons why…
LOOK: Calvin Harris and Taylor Swift get close during Kenny Chesney concert
Courtesy: Laura Corley
1. They Have the Same Friends: Sometimes it can get a little nerve-wrecking when it comes time to meet your new beau's friends because you obviously want them to like you, but in Taylor and Calvin's case, they have mutual friends, so it's all good. Ed Sheeran, Ellie Goulding and HAIM are all cool with the stars respectively, so you know they probably give their stamp of approval.
2. They Have Both Dealt With Public Breakups: It's no secret that Swift has had to endure the spotlight for each and every failed relationship, and that's something Harris can understand. He, too, has had experience with going through a breakup with everyone watching (Hi, Rita Ora!).
LOOK: Calvin Harris should never wear a shirt…ever
3. It Comes When You Least Expect It: Calvin just recently split from his model girlfriend Aarika Wolf and a source told The Sun at the time, "He's happy to be single for a while." Meanwhile, Taylor has continuously expressed that she's not looking for love.
"It's not that [I've sworn off dating] as much as I'm just very protective of my happiness," Swift explained to E! News in October. "I found a place in my life that feels really great and I'm not willing to compromise that for just anyone, and so, you can paraphrase that all you want into something very extreme, but they make what I say extreme no matter what I say."
MORE: Taylor Swift explains why dating is "the last thing" on her mind
David M. Benett/Getty Images for Soho House & Bacardi
4. They've Both Made a Musical Move: The 25-year-old singer got into the game as a country crooner, and just recently made the switch to pop with her latest album 1989. Harris did a similar switch-up. He started out as a singer and pop artist in the U.K. before ultimately deciding to produce beats and deejay. Yes, that also means they are both singer-songwriters. Swoon.
5. …And Dominated: With that said, the two artists' switch proved to be a hugely beneficial move, respectively. Calvin Harris was named Forbes' No. 1 highest-paid DJ for 2014 and Swift's debut pop album quickly (and consecutively) took over the Billboard charts.
NEWS: Taylor Swift says she's never had a "great love"
6. Let's Get Physical: It's not all about looks, people, but you still gotta admire a good-looking couple. And this right here, is a good-looking couple. Plus, Taylor's finally found someone who towers over her tall-self, so she can continue to wear those stiletto pumps without a care in the world.
7. He Can Be What She Needs: Some may argue that Taylor's an old soul. Even in her teens she was writing love songs that illustrated real emotion, so maybe it's good for her to date an older guy like Calvin. Plus they're both goofy and fun, so it's the perfect balance!
PHOTOS: Taylor Swift's ex-boyfriends
RELATED VIDEOS:
Source:: http://ca.eonline.com/news/640576/7-reasons-why-taylor-swift-and-calvin-harris-would-actually-be-the-perfect-couple?cmpid=rss-000000-rssfeed-365-topstories&utm_source=eonline&utm_medium=rssfeeds&utm_campaign=rss_topstories