5 reasons the ROM Prom was way better than my high school prom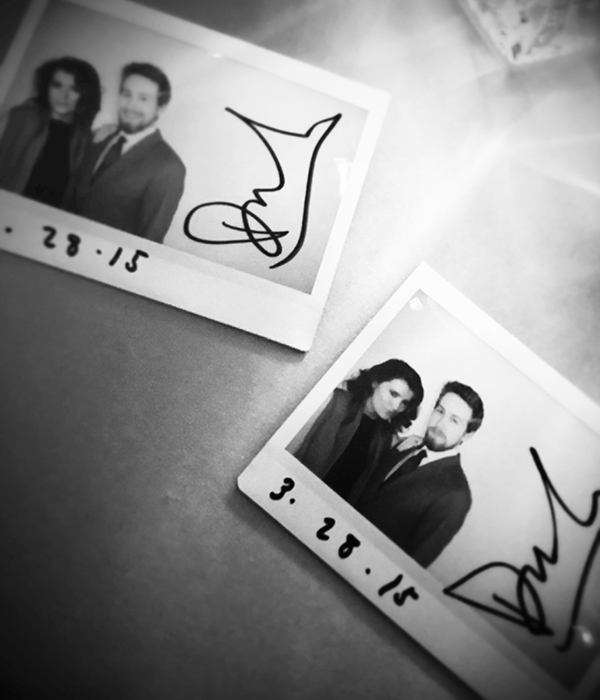 Giving Douglas Coupland some Blue Steel at the 2015 ROM Prom.
You'd be hard pressed to name an event more important in a high school girl's life than her prom. Alas, most proms do not live up to feverish expectations – mine didn't. One of my guilty pleasures is reliving my high school prom and I'm not ashamed to admit that since graduating from high school I have attended five prom-themed affairs, even crashing a friend's university graduation on one occasion. Why do I do this? Maybe I'm nostalgic, or a sucker for prom clichés, or perhaps I yearn to undo some of the questionable choices I made at my high school prom (like ditching my date). So you'll understand my excitement when I got to attend ROM's Prom X, the tenth and final bash in a series of parties hosted by the museum's Young Patron's Circle.
Did my wish of a perfect prom finally come true?
Yes, it did. And here are five reasons why:
1. Every prom needs a chaperone, and I couldn't think of anyone more charming and charismatic than the night's honouree, Douglas Coupland.
2. When I was thinking of what to wear to my high school prom, Sid Neigum[1] hand't yet skyrocketed to international fashion fame. So this time around I got do don a diaphanous floor-length vest by the recent Mercedes-Benz Start Up competition winner, fitting in nicely with the evening's avant-garde theme.
3. Photos from my high school prom are yet to become endearing, so when Douglas Coupland snapped a polaroid of me and my date, I knew the evening couldn't get any better. Bonus: He even compared the shot to a Marc Jacobs perfume ad.
4. When I was 18, I'm sure that I found the generic banquet hall venue of my prom to be the height of sophistication, but nothing beats dancing next to a Futalognkosaurus in the grandeur of the ROM's main hall.
5. No curfew!
You win this round, ROM Prom.
READ MORE:
Street style from Toronto Fashion week you MUST see
How to be happy this year: A definitive guide
10 NEW ways to wear white for spring 
[2][3][4]
Similar Posts:
You might also like
About Liz Guber
I came to Toronto at the age of ten, via Kiev. Spend the day with me in my adopted hometown and I'll treat you to the city's best huevos rancheros at Beast on Queen West. As you sit across from me at the restaurant, you'll discover that I'm a loud talker. Then I'll drag you to some hidden gem vintage stores in search of Jean Paul Gaultier sailor tops and Max Mara coats. I'll also introduce you to my musically named cat Lucy in the Sky with Diamonds (I call her Lucy for short). I hope you've got comfortable heels on: we'll walk everywhere. When we go out at night, we'll be those brave people who christen the dance floor.
References
^ Sid Neigum (www.ellecanada.com)
^ Street style from Toronto Fashion week you MUST see (www.ellecanada.com)
^ How to be happy this year: A definitive guide (www.ellecanada.com)
^ 10 NEW ways to wear white for spring  (www.ellecanada.com)
Source:: http://ellecanada.com.feedsportal.com/c/34164/f/621200/s/44f1bcb2/sc/15/l/0L0Sellecanada0N0Cblog0C20A150C0A30C30A0C50Ereasons0Erom0Eprom0Eway0Ebetter0Ehigh0Eschool0Eprom0C/story01.htm