Hiker found dead in waist-deep Kananaskis Country snow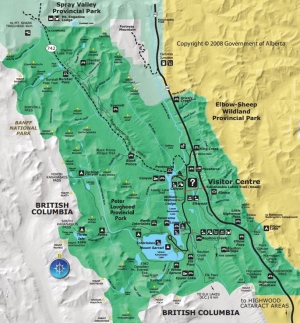 (Alberta Parks)
A male hiker in his 40s was found dead in Kananaskis Country in the Grizzly Creek area on Saturday morning.
RCMP Corporal John Spaans confirmed the man was hiking "when either a medical episode happened or some kind of exposure related to the weather."
RCMP say the man's body was found in waist-deep snow on Saturday morning by conservation officers in the Grizzly Creek day use area in Peter Lougheed Provincial Park.
He's from southern Alberta, but RCMP aren't releasing the specific town or city until next of kin are notified.
RCMP said he was well equipped with hiking gear and believe he was an experienced hiker.
"One theory is that this individual trying to get out of the trail may have become exhausted or disoriented and subsequently succumb to their conditions," said Cpl. Spaans
RCMP are urging anyone heading into the back country to dress appropriately, make sure they have adequate supplies and inform someone of their whereabouts and expected arrival time home.
Source:: http://www.cbc.ca/news/canada/edmonton/hiker-found-dead-in-waist-deep-kananaskis-country-snow-1.2855371?cmp=rss