Mark Zuckerberg and Wife Priscilla Donate $25 Million to Help Fight Ebola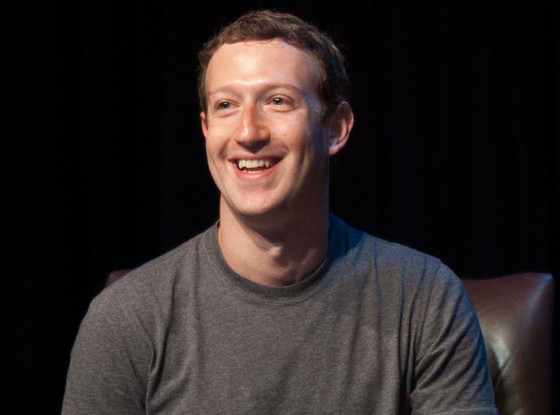 AP Photo/Alex Washburn
Mark Zuckerberg and his wife, Priscilla Chan, have just made a major announcement in the wake of the Ebola crisis.
In a Facebook post, the two revealed that they are donating $25 million to the CDC Foundation to help fight the current epidemic.
The current situation "is at a critical turning point," he said in his statement earlier today.
"It has infected 8,400 people so far, but it is spreading very quickly and projections suggest it could infect 1 million people or more over the next several months if not addressed."
PHOTOS: More stars using their celebrity status for good
Zuckerberg added, "We need to get Ebola under control in the near term so that it doesn't spread further and become a long term global health crisis that we end up fighting for decades at large scale, like HIV or polio. We believe our grant is the quickest way to empower the CDC and the experts in this field to prevent this outcome."
The CEO further explained that "grants like this directly help the frontline responders in their heroic work."
"These people are on the ground setting up care centers, training local staff, identifying Ebola cases and much more. We are hopeful this will help save lives and get this outbreak under control."
NEWS: Everything you need to know about Ebola and why everyone is freaking out
The president and CEO of the CDC Foundation, Charles Stokes, released the following statement in response to the donation.
"It's important to note that the gift by Mark Zuckerberg and Dr. Priscilla Chan will provide flexible funding allowing CDC to address the most pressing needs as the epidemic shifts and evolves. We are extremely grateful for this magnificent donation, and we thank them for their compassionate support that will save so many lives."
And Zuckerberg isn't the only famous face coming forward to lend his support to the global health crisis.
It was announced earlier this week that as part of his role as a UNICEF ambassador, David Beckham would be starring in a video campaign to help stress the importance of hygiene and cleanliness as a means to prevent the spread of the virus.
PHOTOS: How more stars are helping the planet
RELATED VIDEOS:
Source:: http://ca.eonline.com/news/588258/mark-zuckerberg-and-wife-priscilla-donate-25-million-to-help-fight-ebola?cmpid=rss-000000-rssfeed-365-topstories&utm_source=eonline&utm_medium=rssfeeds&utm_campaign=rss_topstories